Autodesk (ADSK) down 16% despite Q3 earnings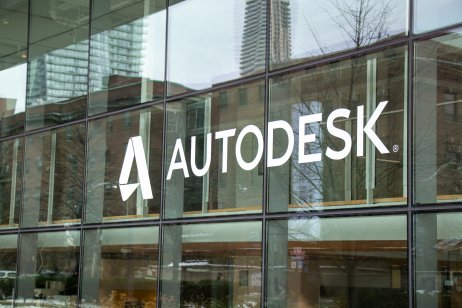 Autodesk stock was down on Wednesday after the 3D design software company posted fiscal third-quarter earnings that beat analysts' estimates.
For the period ended 31 October, net income rose to $136.7m (£102.55m) from $132.2m a year earlier on total revenue which rose 18% to $1.13bn from $952.4m in the third quarter of 2020.
Adjusted earnings per share (EPS) of $1.33 is up 28% year-on-year and beat analysts' expectations of earnings of $1.26 per share on revenue of $1.12bn, according to figures widely available on financial news sites.
Stock down 16%
At 10:20 am EDT (UTC-5) the stock was down 16% at $254.50.
The drivers of revenue growth in the quarter were subscription plan revenues (up 21%) and design revenues (up 17%), Autodesk said.
"Our third quarter results were strong, driven by one of our best-ever quarters for new subscriptions, record subscription renewal rates, a net revenue retention rate towards the high end of our range, and a solid competitive performance," Autodesk CEO Andrew Anagnost said on a conference call.
"Our third quarter results were strong. Several factors contributed to that, including robust growth in new product subscriptions, rapidly expanding digital sales, and increasing subscription renewal rates," Autodesk CFO Debbie Clifford said on the call.
Cuts real estate footprint
With work from home continuing, the company said it will take a $180m charge "over the next several months" to reduce its real estate footprint by 20% worldwide.
"As we enter Q4, we intend to take steps to reduce our real estate footprint because the pandemic has spurred changes in the way we work and we've moved to a hybrid workforce. Optimising our facilities costs will allow us to better deploy capital to further our strategy and drive growth," Clifford said.
Looking ahead, for the current fiscal fourth quarter the company forecasts EPS to be in the range of $1.41 to $1.47 and expects revenue in the range of $1.18bn to $1.2bn.
Read more: Bitcoin awareness jumps but so does pessimism