Authentic Brands foregoes IPO on new PE investment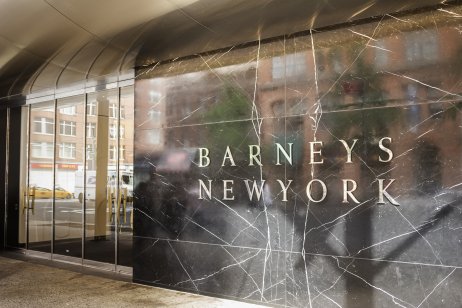 Authentic Brands Group (ABG) is forgoing plans to sell shares to the public in lieu of a private-equity investment from CVC Capital Partners and HPS Investment Partners, the third largest global brand licensor announced Monday.
The transaction values Authentic Brands at $12.7bn (£9.47bn). BlackRock Long Term Private Capital maintains its majority shareholder position, with Simon, General Atlantic, Leonard Greene & Partners, GIC, Brookfield, Lion Capital, Jasper Ridge Partners and former National Basketball Association player Shaquille O'Neal remaining as equity holders, the company stated in a media release.
"We have known CVC and HPS for many years and are thrilled that they are coming on board as significant stakeholders in ABG. Their commitment is a testament to the exceptional work our team has put forth as well as CVC and HPS's confidence in our future growth," said ABG founder and CEO Jamie Salter in the same release.
"The entire ABG team – from our leadership to the director of first impressions – has done an incredible job of building a sustainable and scalable business with a laser focus on brand development, digital innovation, e-commerce, speciality retail, expansion into new verticals and proven business models," Salter added.
BofA Securities and Goldman Sachs acted as financial advisors for ABG on the transaction, with Latham & Watkins as legal advisors. The transaction is expected to close in December.
Previously planned IPO
New York, New York-based brand portfolio manager, ABG previously filed with the US Securities & Exchange Commission in July to sell an undisclosed number of shares to the public. ABG was estimated at the time to be worth roughly $10bn.
Operates retail and celebrity brands
ABG owns retailers Nautica, Forever 21, Aéropostale, Lucky Brand, Barney's New York and Brooks Brothers brands, among others, in its portfolio which generates greater than $20bn in sales. Additionally, ABG owns the name and likeness rights to multiple deceased celebrities, notably Muhammad Ali, Elvis Presley and Marilyn Monroe, as well as former professional golfer Greg Norman and the aforementioned O'Neal.
Earlier this year, ABG announced the acquisition of the Reebok portfolio from athletic apparel brand Adidas AG. The $2.5bn transaction is scheduled to close in the first quarter of 2022.
'Only beginning to realize…'
"We have followed ABG's success story for several years and are delighted to be partnering with the company and its investor group," said CVC Capital Managing Partner Chris Stadler in the release. "The power of the ABG platform is evident in its growth to date, and we believe the company is only beginning to realize the full benefit of its scale and diversification.
Read more: IPO puts Shaq, Elvis, Marilyn and retail brands on market