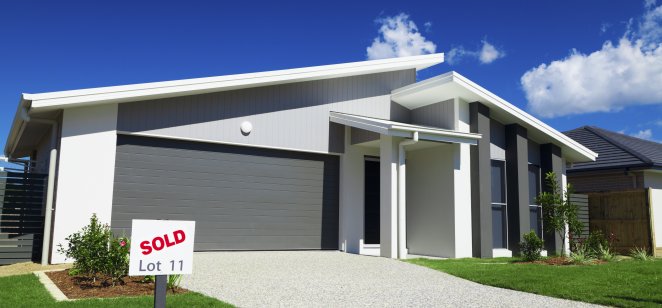 Home lending in Australia grew at the fastest annual pace in August since 2018 and double the rate seen last year as buyers borrowed more in a red-hot property market.
Data released by the Reserve Bank of Australia (RBA) on Thursday showed that home loans rose 0.6% in August over the previous month and 6.2% year-on-year.
Interest rates are at a record low level and the RBA is unlikely to raise rates before 2024. Earlier this month, data released by real estate consultancy firm CoreLogic showed that Australian house prices grew at 18.4% year-on-year in August, the fastest annual pace since 1989.
While the RBA has said that controlling housing prices is not on its agenda, there are increasing expectations among experts that the Australian Prudential Regulation Authority (APRA) might act soon.
RBA to tighten mortgage rules
"The RBA has been arguing that the soaring housing market has been a positive for the economy and we doubt that APRA will impose any restrictions on housing as long as some states are still in lockdown.
"But we now expect APRA to impose restrictions on debt to income ratios by mid-2022, when the virus should no longer be a significant drag on activity," Marcel Thieliant, senior Japan, Australia and New Zealand economist at Capital Economics, wrote in a note on Friday (24 September).
On Friday (24 September), APRA had also indicated that it will release an information paper setting out APRA's framework for the use of macroprudential policy tools soon, suggesting that a tightening of lending norms could be close.
Macroprudential policy tools
Last week, Michelle Bullock, RBA's head of financial stability, also highlighted the use of macroprudential tools to address the current risks with rising home loans.
"Tools that address serviceability of loans and the amount of credit that can be obtained by individual borrowers are more likely to be relevant. Indeed we have seen such tools used in a number of countries in recent times and they could be employed in Australia should the circumstances be judged to warrant it," Bullock said.