Australian companies lead global dividend payout growth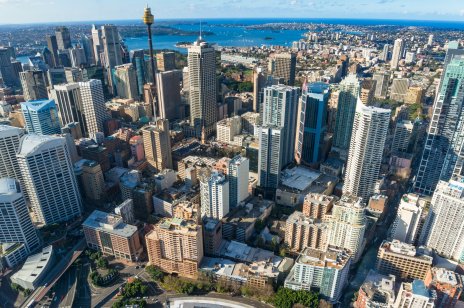 Australian companies posted world-leading dividend payout growth in 2021 after seeing some of its worst-hit sectors, including mining and financials, recover from a challenging 2020.
Year-to-date dividends distributed by Australian firms grew four times faster than the rest of the world while hitting record payouts in the third quarter, said asset management firm Janus Henderson in a report.
Miners and bankers have emerged as the biggest drivers of dividend growth in Australia on the back of booming commodities prices, lower-than-expected loan provisions and a low base from last year.
Mining boom
A surge in commodity prices have helped mining heavyweights like BHP Group and Rio Tinto to post healthy earnings in 2021 allowing them to distribute record dividend payouts.
Global miner BHP Group distributed a whopping A$25.6bn ($18.82bn) to become the world's biggest dividend payer in 2021 from combined payouts of its UK and Australian divisions, according to Janus Henderson.
"Soaring commodity prices resulted in record profits for many companies and more than 60% of Australia's Q3 [third quarter] payouts were contributed by miners, tripling their year-on-year dividends," said Janus Henderson.
Banks resume dividends
The banking sector was another significant contributor to an all-time high dividend payout in Australia during the third quarter of 2021.
Release of provisions following lower-than-expected loan impairments and removal of dividend limits helped Australia's "Big Four" banks resume dividend payouts.
"Dividends are recovering more quickly than expected, driven by improving corporate balance sheets, and increased optimism about the future," said Ben Lofthouse, head of global equity income at Janus Henderson.
Global dividend payout at record high
Janus Henderson has forecasted dividend growth in Australia to reach around 60% in 2021.
"These results will come as welcome news to Australian investors, particularly self-funded retirees," said Matt Gaden, head of Australia at Janus Henderson.
"Janus Henderson now expects global growth of 15.6% on a headline basis in USD terms, taking 2021 payouts to a new record of A$1.93 trillion," said the report.
Read more: Iron ore prices buckle on subdued Chinese demand