Woolworths (WOW) in $620m takeover bid for API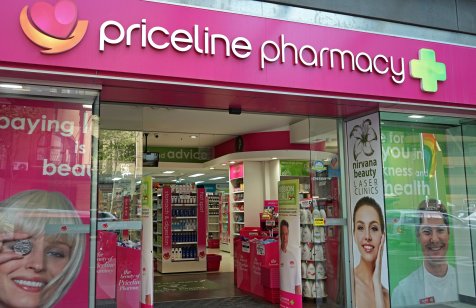 Australian Pharmaceutical Industries (API) has received an AUD872m ($620m) non-binding takeover bid from retailer Woolworths Group, higher than the offer lodged by Wesfarmers.
Woolworths is offering to buy all API shares at AUD1.75 apiece, it said in a statement on Thursday, 20 Australia cents higher than Wesfarmers' AUD1.55 offer.
Woolworths chief executive Brad Banducci said: "There is a compelling strategic rationale to support Woolworths Group's acquisition of API. Health and wellness is a large, fast-growing category and API would be a fantastic addition to our food and everyday needs ecosystem."
Bidding war for API
In a separate statement, API board said that Woolworths' offer is "superior" to that of Wesfarmers and allows Woolworths "to undertake confirmatory due diligence to facilitate a binding offer."
The bid from Woolworths comes after Wesfarmers last month signed a scheme implementation deed to acquire all of API shares at AUD1.55 apiece. The major retailer had originally made an unsolicited bid of AUD1.38 for every API shares back in July, which was rejected.
Wesfarmers then returned with an improved offer of AUD1.55 per share in September before facing rivalling bid of AUD1.57 from Sigma Healthcare. In October, Wesfarmers bought a 19.3% stake in API from fund manager Washington H Soul Pattinson which then prompted Sigma to withdraw from the race.
The API board noted that under the scheme implementation deed signed on 8 November with Wesfarmers, the latter has the right to match competing proposal from other entity.
Woolworths opens for simple majority
"API has been a seriously unloved and undervalued asset by institutions here in Sydney/Melbourne. Earnings were going backwards and it faced increased levels of competition in its retail businesses. Added to that COVID had decimated revenues and the valuation became ridiculously cheap in July this year when WES came knocking," John Hester, healthcare equity analyst at Bell Potter, told Capital.com.
"I think the value was appealing to the various bidders and they saw a great deal of revenue synergies. WES and WOW are obviously well established retailers and both are keen to supplement their own earnings growth via acquisition," said Hester.
In its statement, Woolworths said it is open to consider a simple majority of 50.1% stake in API instead of a 100% acquisition.
Shares in API jumped 16.7% to AUD1.74 at midday in Sydney, while that of Woolworths fell 0.25% to AUD39.74.
Read more: Sigma drops pursuit for Australian Pharmaceutical Industries