Australia's Woodside (WPL) jumps on $12bn LNG project approval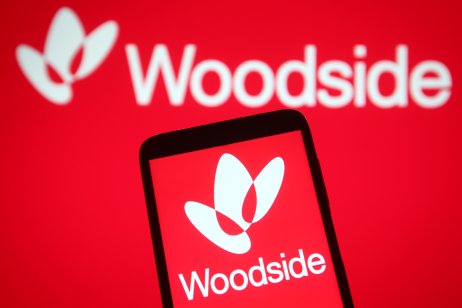 Australian energy major Woodside Petroleum's stock price rose as much as 4.2% on Tuesday on the back of its merger with BHP's oil-and-gas unit and approval of its billion-dollar liquefied natural gas (LNG) project.
On Monday, Woodside Petroleum announced it agreed to merge with mining giant BHP Group's petro-assets to create a global top 10 oil and gas producer.
The company added that it is currently pursuing a secondary listing on the New York Stock Exchange through an American depository receipt arrangement.
Scarborough and Pluto Train 2 approval
Woodside Petroleum also announced the approval for its $12bn Scarborough and Pluto Train 2 developments.
Scarborough gas processed through Pluto Train 2 will be one of the lowest carbon intensity sources of LNG delivered to customers in North Asia, with first LNG cargo targeted for 2026, said Woodside Petroleum in a statement.
Last week, Woodside agreed to sell 49% stake in the Pluto Train 2 joint venture, which includes a LNG train and domestic gas facilities, to Global Infrastructure Partners.
"Company-making project"
"Nonetheless, for Woodside, Scarbrough plus Pluto Train 2 is a company-making project. It will bring over 20 years of strong cashflow, and locks in production growth through to 2030 and beyond. The next question is around participation. Having recently brought a partner into Pluto Train 2, does it intend to do the same with Scarborough?" said Daniel Toleman, senior analyst at energy consultancy firm Wood Mackenzie.
On Tuesday, Woodside Petroleum stock was on track to post its biggest intraday gain in nearly a month.
Read more: Australia's Woodside slashes gas reserve estimates