Australia's CBA sees worst day in 2021 as interest margins fall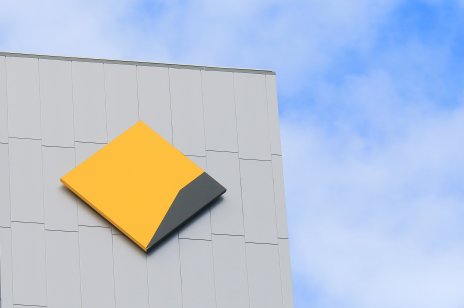 Commonwealth Bank of Australia (CBA) was on track to see its worst day of the year as shares slumped over 7% after Australia's biggest lender reported disappointing earnings for the September quarter.
CBA said net interest margin for the three months ended 30 September was "considerably lower in the quarter" without revealing the absolute figure.
Continued margin pressures pushed reported cash net profit after taxes from continuing operations 9% lower during the September quarter compared to the averages of the March and June quarters.
Intense home loan competition
Home loan price competition, switch to lower margin fixed rate loans and an ultra-low interest rate environment were the main drivers of the falling margins, the company said.
CBA's competitors including National Australia Bank and Westpac have flagged identical margin pressures.
In early November, Westpac investors looked past a multibillion-dollar share buyback to dump shares after the company reported a fall in net interest margin and missed cash earnings expectations.
Lowest since 1 September
On Wednesday, CBA stocks fell as much as 7.6% to see its worst intraday percentage fall since March 2020. Its intraday low of AUD99.5 was its lowest since 1 September.
Quarterly operating income fell 1% compared to the average of the preceding two quarter to AUD12.19bn ($8.88bn), CBA said.
Australia's largest publicly listed company, CBA, is set to offer cryptocurrency trading services to customers through its CommBank app, as announced in early November.
Read more: Australia's largest bank CBA to offer crypto trading services