BlueScope (BSL), Shell (RDS) to develop renewable hydrogen projects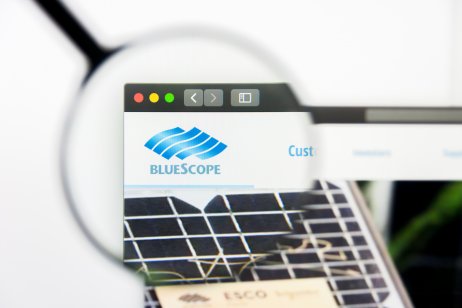 Australia-based steel producer BlueScope Steel will work with Shell Energy Operations to develop renewable hydrogen projects at its Port Kembla Steelworks in Australia.
BlueScope said the two companies signed a memorandum of understanding to design, build and operate a pilot-scale 10 megawatt renewable hydrogen electrolyser to test the use of green hydrogen in the blast furnace at BlueScope's Port Kembla Steelworks.
"Hydrogen has the potential to play a key role in decarbonising hard-to-abate sectors, many of which are central to Australia's economic and social development," said Shell Australia chairman Tony Nunan.
BlueScope stock up
The deal also provides for BlueScope and Shell Energy Operations to collaborate with other organisations to develop a "hydrogen hub" in the Illawarra, the company said in a statement.
Shell Energy Operations and BlueScope will explore options for hydrogen supply and offtake, renewable energy supply and hydrogen and electricity infrastructure.
Bluescope stock rose 2.5% to AUD21.71 on Wednesday.
Read more : Palladium passes gold in value as Asia use increases