Australia's BHP sweetens bid for Canada's Noront Resources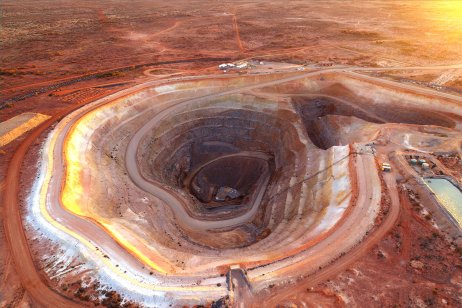 Australia's BHP Group has sweetened its takeover bid for Canada's Noront Resources following a rival offer for the nickel-copper miner.
BHP raised its offer to CAD0.75 per share, valuing the Toronto-headquartered miner at CAD419.3m ($339.1m). The latest offer is a 213% premium to Noront's share price of CAD0.24 on 21 May, before Wyloo Metals made its first offer for the Canadian company. The offer is also 36% higher than BHP's initial offer of CAD0.55 in July.
"Our offer provides a compelling premium for Noront shareholders…Now is the time for shareholders to decide if they want to tender to our improved offer and crystallise the compelling and full value it represents," Johan Van Jaarsveld, chief development officer at BHP, said in a statement on Wednesday.
Wyloo Metals' bid no longer "superior"
Earlier this week, Noront accepted an improved acquisition offer of CAD0.70 per share from its 24.4% shareholder Wyloo Metals, an Australian mining company. However, the Canadian company on Wednesday said Wyloo Metals' bid ceased to be a superior offer and recommended BHP's latest bid to its shareholders.
Noront shareholders have until 9 November to accept its new offer and tender their shares. BHP said it does not need Wyloo Metals' support for its takeover of Noront to be successful.
At least 50% of Noront shares not owned by BHP must be tendered for shareholders to receive the CAD0.75 all-cash offer for their shares, the company added.
Months-long battle
"There is no certainty that shareholders remaining invested in Noront will ever realise the value for their shares offered by BHP in cash today," said Noront CEO, Alan Coutts.
It remains to be seen if BHP's superior offer will bring an end to months-long takeover battle for Norton or whether billionaire Andrew Forrest's Wyloo Metals will come back with an improved offer.
Australia shares in BHP Group rose 1.5% on Wednesday. Shares in Noront Resources closed 1.3% lower at CAD0.78 on Tuesday.
Read more: BHP iron ore output falls on maintenance, labour disruptions