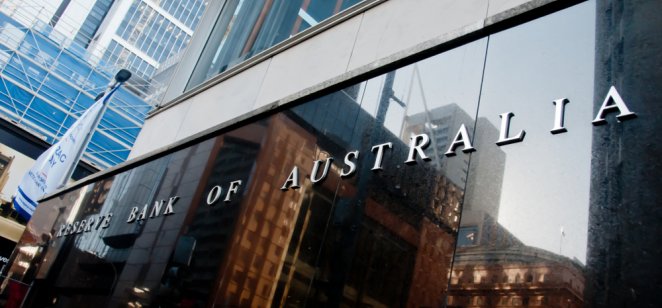 The Australian dollar (AUD), commonly known as the Aussie, kept climbing higher even after Philip Lowe, governor of the Reserve Bank of Australia (RBA), maintained that it can remain patient when it comes to raising interest rates.
On Thursday, the AUD/USD exchange rate ended the Australian trading day at at 0.7329, up by 0.18% higher. While markets currently expect the RBA will not begin the lift-off in interest rates until June, the central bank remained relatively dovish.
As Lowe said in a speech on Wednesday: "The recent lift in inflation has brought us closer to the point where inflation is sustainably in the target range. So, too, have recent global developments [the war in Ukraine]. But we are not yet at that point…
"We have scope to wait and assess incoming information to see how some of the uncertainties are resolved. We can be patient in a way that countries with substantially higher rates of inflation cannot."
Australia's economy is resilient
While admitting that the war in Ukraine and the sanctions against Russia will extend the period of inflation being above central banks' targets, Lowe said Australia is in a different position since it exports many commodities with soaring prices, which is contributing to global inflation pressures.
However, the RBA governor also highlighted the strength of the Australian economy, and said its terms of trade will rise in the months ahead and boost its national income.
Lowe added: "At the same time, the rise in global oil prices is causing the resources sector and higher petrol prices at the bowser. This will eat into household budgets, push up costs for many businesses and crimp spending in some areas.
"Given this, I expect that most of this extra national income will be well saved, rather than flow through into higher spending."
Risk of moving too early
With rising inflationary pressures, Lowe and the RBA are being questioned on whether it is waiting too long to raise interest rates. The governor addressed such concerns and said that there is also a "risk of moving too early".
"Australia has the opportunity to secure a lower rate of unemployment than has been the case for some decades. Moving too early could put this at risk. There are benefits to the economic welfare of Australia of a period of relatively steady growth in which people get jobs, have training and develop skills," Lowe said.
According to David Plank, head of Australian economics at ANZ, the governor's latest remarks suggest that the lift-off in interest rates will be later than the markets expect.
What is your sentiment on AUD/USD?
Vote to see Traders sentiment!
Interest-rate hike by Q3
"In our view, this points to the first rate hike being a Q3 rather than Q2 event. A material surge in inflation would challenge this, as it would make it difficult for the RBA," Plank said.
According to National Australia Bank (NAB) Research, headline consumer price index (CPI) is expected to reach 4.2% by the third quarter of 2022, while underlying inflation could reach 3.7% by the middle of the year.
"The upgrade to our underlying CPI forecasts, alongside an even tighter labour market, has brought forward our call for a rates 'lift off'. We now see the RBA lifting the cash rate by 15 basis points (bps) in August, with 25bp follow-ups in September and November," the bank said in a note.
ING analyst Francesco Pesole, also commented in a note, saying that he expected a relative outperformance of the Australian dollar in the coming days.
He added that the Aussie, along with the New Zealand dollar (NZD), had "harboured a good deal of pro-cyclical bets recently, thanks to their reduced exposure to the Ukraine conflict, positive sensitivity to rising commodity prices and an upbeat re-pricing of China's growth outlook".
Read more