Astra Space (ASTR) up 35% on US Space Force launch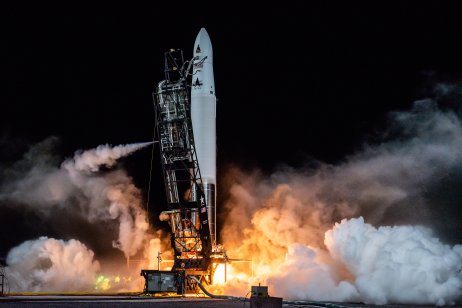 Astra Space stock rose Monday on news that the commercial space company made its first successful launch for the United States Space Force.
In pre-market trading, shares were up 35% at $12.85.
The launch was conducted from Astra's Kodiak Spaceport in Alaska late on Friday night.
'Historic milestone'
"Reaching orbit is a historic milestone for Astra. We can now focus on delivering for our customers and scaling up rocket production and launch cadence," Astra founder, chair and CEO Chris Kemp said in a press release.
Earlier this month, the company reported third-quarter earnings for the period ended 30 September, which saw its net loss widen to $16.2m (£12m) from a loss of $5.2m.
Founded in 2016, Astra set out to design a rocket that could be mass produced like a car and a launch system that could deliver payloads into orbit from spaceports everywhere.
Read more: Will space shares reach the stars?