AspenTech shares energised by Emerson Electric purchase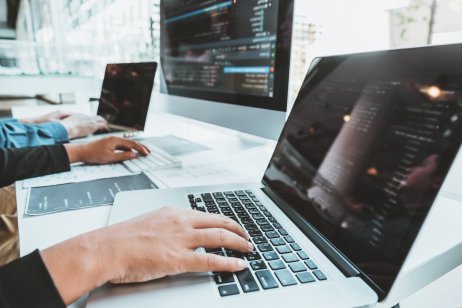 Shares of Aspen Technologies gained 12.33% Monday after the company announced it will merge its industrial software portfolio with Emerson Electric in a deal valued at more than $11bn (£9.52bn).
Shareholders of the new company, AspenTech, will receive $86 per share and 0.42 shares of common stock as part of the deal, implying a total consideration of $160 per share.
Aspen Technology traded at $159 at press time, representing a gain of $17.45 per share on the day.
About the deal
According to a press release, the per-share premium shareholders will receive represents a 26% increase from the Bedford, Massachusetts-based company's closing price on 6 October.
Including expected synergies, the total premium could rise as high as $176 per share, a 40% premium from its price on 6 October.
After the deal is completed, Emerson will own 55% of the new company on a fully diluted basis while AspenTech shareholders own the remaining 45%.
Antonio Pietri, CEO of AspenTech, said the deal is the beginning of "an exciting new era" for the company.
"This transaction enables us to advance our position as a premier, highly diversified industrial software leader poised for significant growth, strong financial performance and a vehicle to drive future software acquisitions, while providing immediate cash value to AspenTech shareholders," he said in a press release.
Lal Karsanbhai, CEO of Emerson, described the deal as "an attractive opportunity to accelerate our software strategy to capitalise on the rapidly evolving industrial software landscape."
"Our customers are increasingly seeking partners to help realise stronger performance as they automate workflows in their facilities to optimise operations. New AspenTech will become an engine for both acquisition and organic growth," Karsanbhai said in a statement.
Pro forma revenues
On a pro forma basis, the new AspenTech is expected to have fiscal year 2022 revenues of upwards of $1.1bn. AspenTech said in a press release that these results will help catapult the company toward double-digit growth by 2026.
Part of this growth will come by leveraging Emerson's nearly 12,000-person sales team and $120bn global installed base to drive sales.
The new AspenTech expects to deliver adjusted EBITDA of $110m by year five of the partnership, of which $40 million will come from cost-saving strategies.
EBITDA is earnings before interest, taxes, depreciation, and amortisation, according to Investopedia.
According to AspenTech's fiscal Q4 earnings, the company earned a total of $198m in revenue on an annual average spending of $621m. This translated to a net income of $95m and $1.39 in per-share earnings.
The company is projected to increase its net spending to a total of $629m in fiscal Q1 2022, according to a press release.
Read more: Aveva chief executive to step down after three years