Asian LNG price hits above $35 as China scouts winter cargoes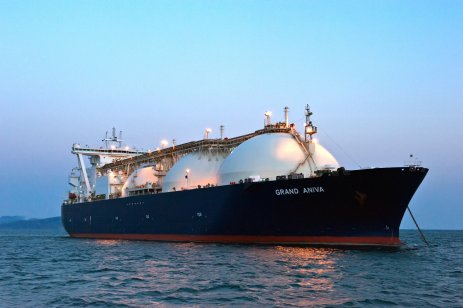 The price of liquefied natural gas (LNG) in Asia continued to advance with longer dated futures hitting above $35 per million British thermal unit (MMBtu) on expectation that China will step up purchases ahead of winter.
Platt's Japan-Korea Marker for December's delivery traded at $35.225/MMBtu on Monday 4 October, up from $33.915/MMBtu on Friday 1 October. January's delivery rose to $35.47/MMBtu from $34.26/MMBtu on Friday.
"Traders have also been reporting that Chinese importers are contacting suppliers about winter LNG shipments," analysts at ANZ Research wrote in a note on Tuesday.
China gas consumption
The ANZ Research analysts said China is now poised to overtake Japan as the biggest importing country of the super-chilled fuel.
China's gas consumption grew by 16% year-on-year in the January to August period this year, the International Energy Agency (IEA) said in its Gas Market Report Q4 2021. Cold winter weather in January; low hydro availability in the spring; and hotter than average summer in southern China had spiked gas demand for power generation.
The agency forecast China's total gas demand in 2021 to increase by 13%, led by the industrial, power generation and residential and commercial sectors.
China leads gas demand recovery
"In 2022 consumption growth is anticipated to slow to an annual rate of 8% due to normal weather and moderating growth in GDP (gross domestic product)," IEA said.
Total gas consumption in Asia is expected to increase by 7%, predominantly led by China, IEA said in the report. China alone accounts for 73% of the net growth in Asia's demand.
The region's gas demand is projected to grow by 5% in 2022, driven mainly by China, emerging Asia and India, which account for 65%, 28% and 11% of the net demand growth in Asia, respectively.
Read more: China faces a cold winter as power shortage worsens