Asana (ASAN) stock down more than 25% Friday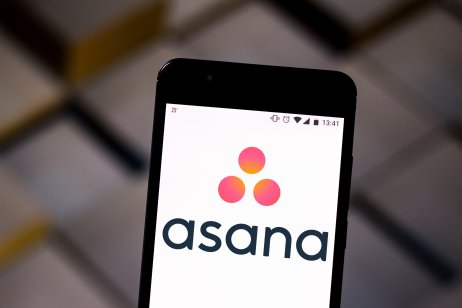 US workflow management company's Asana's (ASAN) stock was down 26.4% to $66.98 Friday, a phenomenon analysts attributed to the stock's history of high volatility and to disappointment with a lack of "eight-figure" megadeals.
Asana's billings during the latest quarter were up 56%, but the rate of increase slowed from 80% from year-over-year growth reported in the second quarter of the current fiscal year, according to analyst Rob Oliver of Baird Financial Services, as reported by Barron's.
The company completed one such "mega-deal" in the previous quarter.
"A company with a mega valuation needs 'enterprise mega-deals,'" Oliver wrote.
Month-long decline
Friday's decline continued a month-long trend for Asana's stock, which has a history of volatility in keeping with other cloud-based service companies. The price has dropped slightly more than half over the past month, after closing at $132.44 on 3 November.
Despite Friday's stock plunge, Oppenheimer analyst Ittai Kidron has an outperform rating for Asana, according to Barron's.
"While we expect investors to raise concerns around the deceleration in billings... we believe these metrics can be misleading given the changing mix of monthly/annual subscriptions and profound impact of large deals," Kidron wrote. "Long-term, we believe Asana is positioned to capitalise on largely untapped (large) opportunities that can drive a multi-year growth trajectory."
What is your sentiment on ASAN?
Vote to see Traders sentiment!
Revenue up 70% year-over-year
Asana's reported revenue in its latest fiscal quarter was up 70% year-over-year to $100.3m from $58.9m, according to the company's earnings report, released Friday surpassing the company's guidance range of $93m to $94m.
On a non-GAAP basis, Asana anticipated a loss of 26 to 27 cents per share, but the actual non-GAAP loss was 23 cents per share, according to the company, matching the estimates of analysts polled by Dow Jones.
"Put simply, as our enterprise momentum continues, we are landing bigger and expanding faster," said CEO Dustin Moskovitz on an earnings call with analysts. "We've seen our investments in product-led growth and enterprise succeed in the past, and we continue to see that they are paying off now."
Asana adds 7,000 customers
Asana said it added more than 7,000 customers in the quarter, increasing the total number to about 114,000. The number of customers spending more than $5,000 per year jumped 58% to 14,143, and those spending more than $50,000 annually rose 132% to 739.
For accounting purposes, the latest reporting period served as Asana's third quarter of fiscal-year 2022. The period ended 31 October 2021.

Read More: Elon Musk's sell-off of Tesla (TSLA) stock continues