Are metal shortages likely to threaten net zero 2050 plans?
Subscribe to Weekly Highlights
The major market events for the week ahead right in your inbox.
Subscribe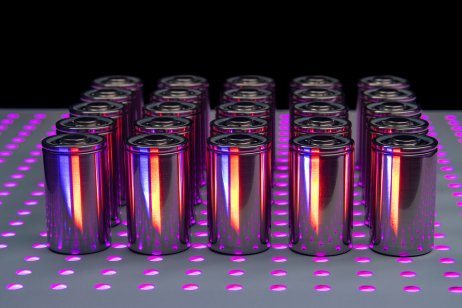 More than 130 countries, including China, the world's largest emitter, have pledged to commit to net zero emissions plans by 2050. A global warming target of about 1.5 degrees Celcius has also been imposed for 2050, in the Paris Agreement. To make this possible, mined raw materials, or green metals as well the adoption of green technologies is crucial.
According to a recent Bank of America (BAC) report titled "Not zero 2050: Metal shortages put targets out of reach", key green metal shortages are potentially pushing back net zero 2050 plans. These metals are primarily battery metals, such as lithium, nickel and cobalt, as well as other green transition metals, such as copper and aluminium.
Copper supply is expected to peak in H1 2024
Which metals are likely to have shortages?
Both common base metals such as copper and aluminium are expected to be affected, as well as other more exotic, but equally important materials such as rare earths elements, iridium and cadmium.
Battery metals such as lithium, nickel and cobalt are also expected to be significantly affected, due to investors expecting an unprecedented rise in electric vehicles (EVs) in the next few decades. This will cause battery metals to struggle to keep up with demand in the long run, unless recycling picks up considerably.
Recently, Goldman Sachs (GS) has highlighted that copper is "sleepwalking towards a stockout", with the base metal's output expected to peak somewhere in the first half of 2024. With global copper demand likely to touch around 60 million tons by 2050, according to Glencore CEO Ivan Glasenberg, this sets the stage for a major deficit.
Lithium is expected to have a deficit of about 13% in 2030, however, demand is expected to rise to 38% between 2020 and 2030. Cobalt is estimated to see a 32% deficit, with a demand growth of 28% in the same time, Nickel may face a shortage of about 22%, with a boost of 40% during the current decade.
What is your sentiment on Copper?
Vote to see Traders sentiment!
What is causing these metal shortages?
One of the reasons of metal shortages is expected to be because of insufficient capital investment and expenditure towards green transition adaptability by both governments and investors. This includes investments to ramp up mining and production operations to produce more crucial metals such as copper and aluminium.
Another reason is ongoing issues at mines, such as environmental protests throughout mines in Chile and Peru. Geopolitical volatility and insufficient infrastructure in countries such as the Democratic Republic of Congo have also threatened lithium supply. Labour union issues in South Africa, the largest producer of palladium and platinum have also impacted supply, as well as the ongoing Russia-Ukraine conflict.
Down the line, these supply issues are expected to only get worse, especially with a boom in EV and other renewable technology demand, with the green transition rapidly picking up pace in the next few decades.
Is increasing mining capital expenditure the only solution?
According to the Bank of America (BAC), global mining capital expenditure has been around $99.5 billion in the last 10 years. However, to control critical raw material shortages, this should rise to approximately $160 billion, if not more. Currently, according to the UN, developing countries may spend between $140 billion and $300 billion on green energy adaption costs.
However, this is by far the only solution to reduce critical metal shortages. The increased use of lithium-ion batteries could relieve some pressure from traditionally used metals such as nickel and aluminium, as lithium batteries typically have a longer life.
Battery recycling is another key aspect, which can potentially extend lithium battery life, along with the continuous development of nuclear power to generate sustainable energy. The development of new and innovative technologies in order to process new ores more sustainably will also go a long way. The rise of sodium batteries to replace lithium and cobalt ones in a more environmentally friendly manner is also being explored.