ArcelorMittal Nippon to set up $13.4bn steel plant in India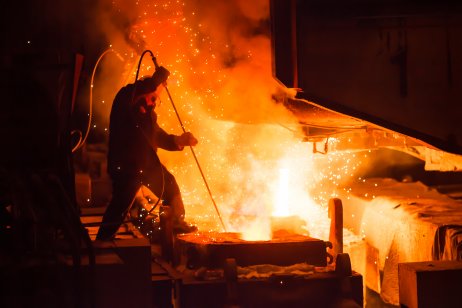 ArcelorMittal Nippon Steel has gotten the approval to set up a INR1.02trn ($13.4bn) steel plant in India, the biggest project in the manufacturing sector to date.
The provincial Odisha government accorded approval to the plant which is proposed to have the capacity of manufacturing up to 24 million tonnes per annum (MTPA), the company said in a statement. The plant is proposed to be set up at the Mahakalpara block of Kendrapara district in the province and will be completed in seven years.
The ArcelorMittal Nippon project will generate direct employment opportunities for 16,000 people besides the indirect employment opportunities and ancillary and downstream industries and services.
The plan includes manufacturing 18.75 MPTA of cement, which will be one of the largest manufacturing plant of the commodity in the country, ArcelorMittal Nippon Steel said.
Development in the region
"The infrastructure to be developed for the Kendrapara projects facility will give a boost to the logistics and overall development of the region. This modern, green & environment friendly steel making facility will put Kendrapara and Odisha on the world steel map. A number of international equipment manufacturers will be stakeholders in this project and catalyse more employment opportunities to the state," ArcelorMittal Nippon Steel said in their press statement.
ArcelorMittal Nippon Steel at present has crude steel capacity of 9 MTPA. It is a joint venture between Europe-based ArcelorMittal and Japan's Nippon Steel Corporation, two of the world's leading steel companies.
With the inauguration of the plant, ArcelorMittal Nippon Steel will compete with local giants Tata Steel and state-owned Steel Authority of India in a country which is the third-largest consumer of the product. Cumulative production capacity of Indian manufacturers put together is the second highest in the world after China, according to data provided by the World Steel Association.
Read more: India's stocks to take cue from global trends, Omicron