Apple set to launch new MacBook Pro today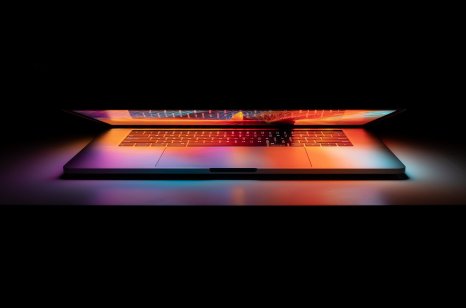 Apple's product cycle is continuing despite the global chip shortage, says a leading analyst.
The company is set to launch a handful of products on Monday, including a new version of its MacBook laptop and, possibly, improved AirPods earbuds.
"Ironically, in the face of the biggest chip shortage seen in decades, Apple is launching two key products into holiday season, speaking to the company's confidence around getting the new Macs/AirPods into customer hands by holiday season despite the doomsday supply-chain skeptics," wrote Wedbush analyst Daniel Ives in a research report he provided to Capital.com.
Star of the show
Apple will unveil the products in a virtual presentation. The MacBook Pro, which comes in 14-inch and 16-inch models, will be "the star of the show," wrote Ives.
The devices, powered by Apple's new M1X processor, are expected to feature a mini-LED display, a high-definition multimedia interface (HDMI) port, and MagSafe wireless charging system.
Ives said the M1X processor is the foundational part of the new MacBook and will be spur more than 30% of current MacBook users to upgrade their laptops. He also expects Apple to introduce a new MacBook mini with similar specifications as the new MacBook Pro.
According to the analyst, it is "highly likely" that Apple will introduce the AirPods 3 earbuds on Monday. But their release date is being debated by members of "the Apple tech community."
What is your sentiment on AAPL?
Vote to see Traders sentiment!
Airpods top seller
Based on Wedbush's supply-chain checks, said Ives, the Bluetooth products have been built. He predicted that Apple could ships close to 100,000 AirPods 3 units in its 2022 fiscal year if they launch Monday and reach online and bricks-and-mortar stores in time for the holiday season.
AirPods will spell about 5% of Apple's overall revenue growth in the company's 2022 fiscal year.
Read more: US cryptocurrency Tether gets m in fines