Apple iPhone 13 orders soaring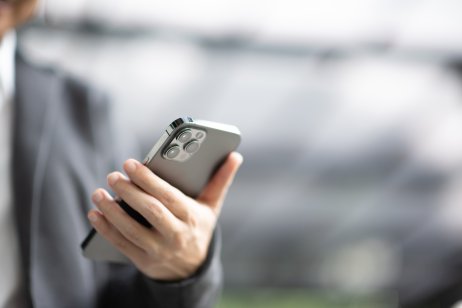 Apple iPhone 13 orders are soaring in comparison to demand for its predecessor a year ago, according to a leading analyst.
Orders for iPhone 13 are more than 20% above those for the iPhone 12 when it came out in the fall of 2020, Daniel Ives of Wedbush Securities said Thursday in a research note that he provided to Capital.com.
"China has been leading the way with preorders that could approach the five million to six million mark based on data coming out of China e-commerce sites, including JD.com," Ives wrote. "While supply-chain issues are a lingering concern, delivery dates based on demand in the US are tracking in-line to slightly stronger than iPhone 12 (between 2-4 weeks delivery now depending on the model), which is a bullish sign coming out of the gates since launch."
Orders drive prices higher
Ives believes the preorders skew towards the iPhone 13 Pro and Pro Max models, driving average selling prices higher and bolstering Apple's overall revenue growth.
"We also believe attractive carrier trade-ins and discounts from the likes of AT&T and Verizon are pulling in significant demand as many fence-sitting Apple customers now look to trade in their iPhones (including many that have not upgraded in 3 years-plus) for the new iPhone 13," wrote Ives..Ives reiterated his earlier claim that iPhone 13 is continuing and Apple supercycle, and the company remains in the midst of its strongest overall product cycle in roughly a decade.
Wedbush's Asia supply-chain checks continue to indicate that Apple is on track to produce 130 million to 150 million in the second half of 2021, with production currently in the 90-million-unit range, Ives said. The current production represents about a 10% year-over-year increase, he added.
What is your sentiment on AAPL?
Vote to see Traders sentiment!
Chip shortages could limit production
Although chip shortages could affect production, the current level shows Apple CEO Tim Cook's and other company leaders's confidence that the product cycle, driven by demand for 5G network capabilities, will extend into 2022, Ives said.
IPhone 13 to benefit post-vaccine
He also expects iPhone 13 sales to benefit from a "post-vaccine consumer reopening environment."
Ives maintained a $185 (£134.83) price target and outperform rating for Apple.
Meanwhile, Marta Pinto, a London-based senior research manager with IDC, expects the iPhone 13 to outperform its predecessor during the December holiday season.
"In 2020 Apple managed to outperform the market in a tougher environment," she told Capital.com. "This year, with economies opening and more clarity on macro-economic indicators, together with a strong portfolio in terms of specs and new channel partnerships to facilitate upgrades, trade-ins and acquisitions, clearly the scene is set for a good performance."
She expects the iPhone Pro and Pro Max models to remain in high demand.
"Since in the Android space there is little alternative and most manufacturers are still competing in lower price segments, there will be no fierce competition in this segment and consumers that want a premium 5G device will have this new portfolio to choose from," she said.
Apple's share price closed up modestly (0.67%) on Thursday and rose marginally in after-hours trading.
https://capital.com/facebook-share-price-experiences-volatility