Apple (AAPL) shares fall 3% on weaker iPhone 13 demand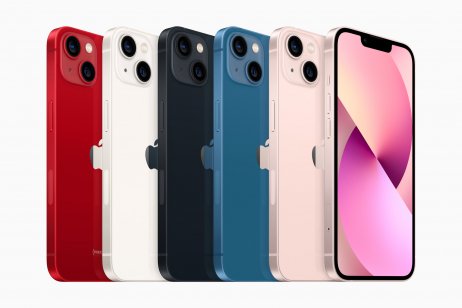 Apple may not have the blockbuster quarter the tech giant or analysts were expecting as demand for its latest iPhone 13 wanes ahead of the holiday shopping season.
The consumer technology company cut its iPhone 13 supply by 10 million units to 80 million in October due to supply chain constraints holding up further production of the semiconductor chips that power the phone. Apple expected to fulfil those 10 million orders in early 2022 but is now telling suppliers that those sales may not materialise, according to a report from Bloomberg.
Apple shares opened as much as 3% lower trading at lows of $157 per share on Thursday just days after hitting a 52-week high of $170.30 per share on 1 December on speculation the company specialising in consumer electronics, computer software and online services could be entering the autonomous electric car space in 2025.
Supply chain constraints
The Cupertino, California-based company is still on track to generate record holiday sales, which is historically its largest quarter of the year.
In mid-November Wedbush analyst Daniel Ives estimated that Apple is on track to sell 40 million iPhones between Black Friday and Christmas, which would be record holiday pace for the company despite limiting supply by 10 million units.
Those projections are still generally expected to hold true for the quarter, but the reports of weaker demand bring into question 2022 sales. Consumers may be fatigued by the search to find available iPhone 13s and with the Covid-19 Omicron variant spreading around the world they could choose to save their money instead.
Last month Ives gave a bullish outlook for Apple demand calling for a 12-month price target of $185 per share.
"While the supply chains issues have curtailed some growth for Apple on this massive product cycle playing out across its entire hardware ecosystem, we believe the pent-up demand story for Cupertino is still being underestimated by investors with chip issues a transitory issue in our opinion," Ives wrote in a report sent to Capital.com. "Roughly 250 million of 975 million iPhones worldwide (have not been upgraded in) 3.5 years, we view supply chain issues as nothing more than a speed bump on a multi-year super cycle iPhone 12/13 that continues to play out."
Read more: Apple (AAPL), Microsoft (MSFT) test new highs