Apple (AAPL) announces Tap to Pay is on the way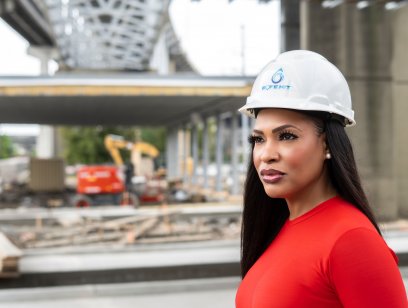 Apple (APPL) has taken another step into the payment processing frontier with an announcement that it will roll out its Tap to Pay for iPhones later in 2022. The technology would turn an iPhone into a contactless payment processing terminal for merchants, and no additional hardware is required.
In recent years, merchants have been presented with an expanding menu of options for accepting digital payments, and Apple's offering is just the latest in a series of developments launched by various companies vying to gain market share in this sector.
"At checkout, the merchant will simply prompt the customer to hold their iPhone or Apple Watch to pay with Apple Pay, their contactless credit or debit card, or other digital wallet near the merchant's iPhone, and the payment will be securely completed using NFC (Near Field Communications) technology," Apple stated in its press release, adding that every transaction will be encrypted and that it will be so secure that even "Apple doesn't know what is being purchased or who is buying it."
Bourbon Street speaks
Those who process payments expressed a wide range of reactions to Apple's news. Out on the gritty pulsing beat of Bourbon Street in New Orleans' French Quarter this week, Capital.com spoke with numerous people who offered their opinions. Some welcomed the advancement, while others expressed reluctance to add yet another new payment technology to their repertoire.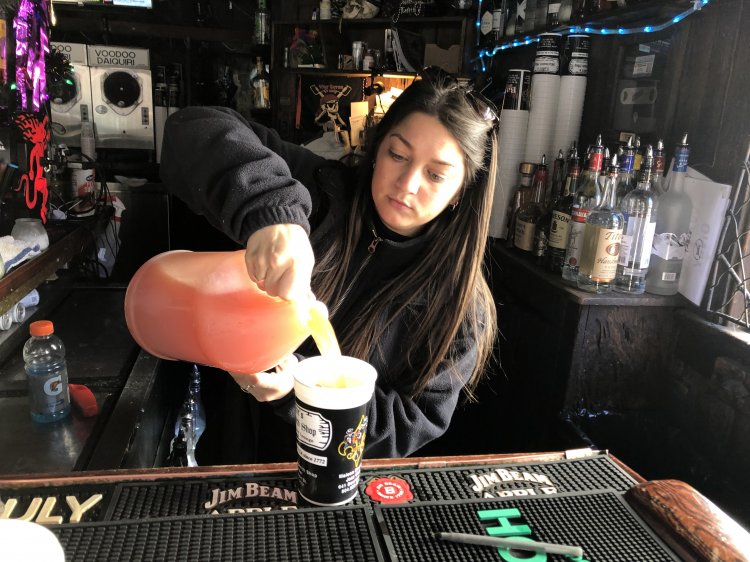 Bartender Brianne Boos mixes drinks on Bourbon Street - Photo: Carreen Maloney
At Lafitte's Blacksmith Shop Bar, an iconic watering hole housed in a structure dating back to the 1700s, bartender Brianne Boos said she doubts the pub will begin accepting Apple's Tap to Pay when it becomes available.
"We don't take anything like that," Boos said. "We're way too busy. We're a fast-paced spot. We just take cash and regular credit cards."
The bar tried accepting Apple Pay a couple of months ago, but the experiment didn't go smoothly.
"We had it for three weeks," Boos said. "When we would go to write our tips in, the transactions would just vanish."
That lost revenue was never recovered, so "there is no way we would go back to it," Boos said.
What is your sentiment on AAPL?
Vote to see Traders sentiment!
Security concerns
Further down Bourbon Street in front of Mango Mango Daiquiris, self-described "shot girl" Jennifer Shaffer talked about the downside of her digital payment experiences. She was recently attacked on the street and robbed, and her purse and phone were stolen in the incident. But when she tried to recover the $40 (£30) she had waiting in her Venmo account, Venmo wouldn't release the funds, she said.
"They kept my money," Shaffer said. "I don't like Venmo now."
Now Schaffer's fiancé Willie Brock Jr acts as her security detail, standing nearby to watch over her as she doles out alcohol-filled test tube shots to thirsty tourists. When it comes to receiving contactless payments from Apple, Shaffer is concerned about another kind of security – she is not entirely convinced that the technology will provide a completely secure transaction.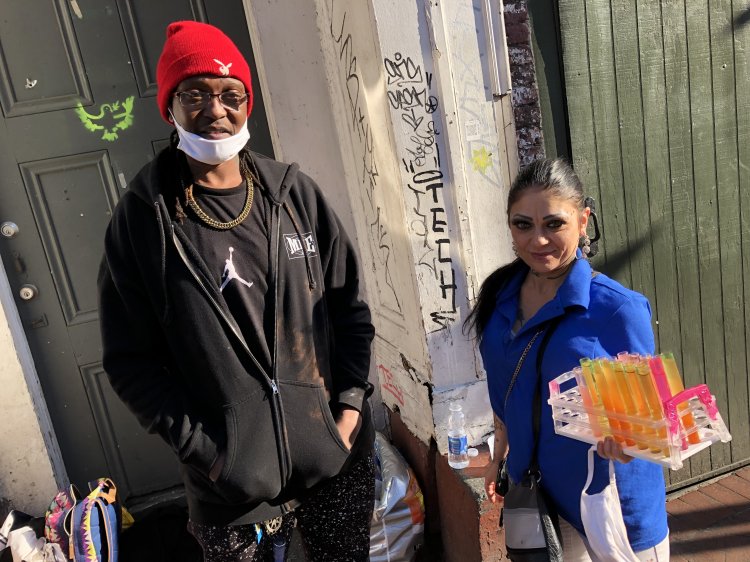 Jennifer Schaffer and Willie Brock Jr on Bourbon Street - Photo: Carreen Maloney
Consumers are abandoning cash
Singer, songwriter and guitarist Richard Egner, who goes by the stage name Dick Deluxe, accepts digital payments for his music, artist's merchandise, and music gear. He said so many people are "abandoning cash" that apps like Venmo have been a boon to his business. Although he doesn't currently have an iPhone, he believes Tap to Pay is a positive development.
"I'm an Android guy! But I do think it's an inevitable and, for the most part, great idea. One wonders how scammers will figure out ways to commit fraud, but that is just a growing pain of each new advance."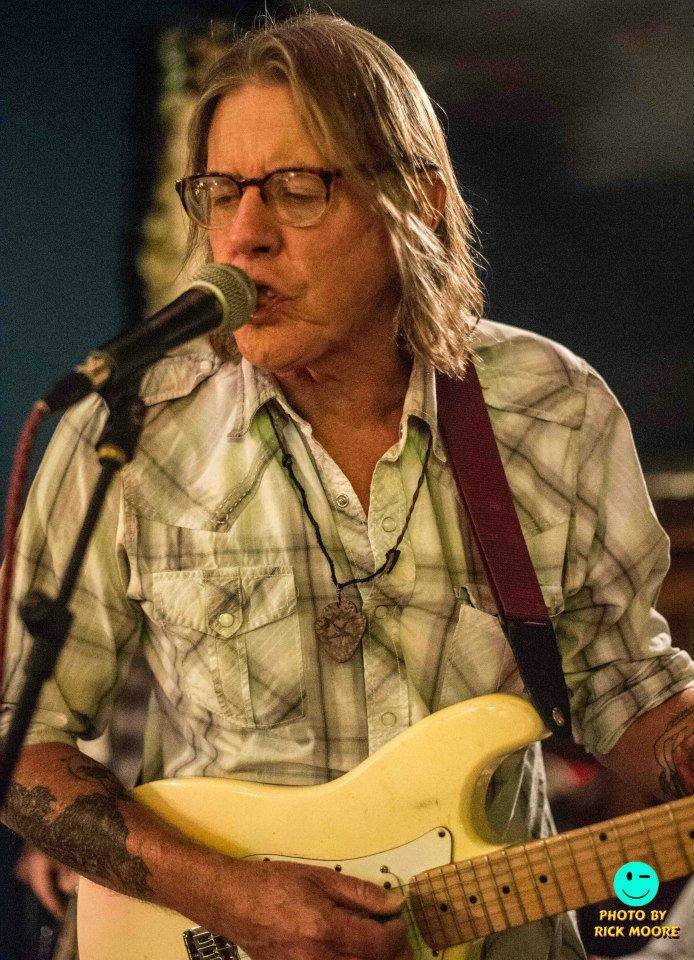 Musician Dick Deluxe says digital payments are a positive development - Photo: Rick Moore
Sarah Singh, an artist who moonlights as a pedicab driver, said she will be discussing the pros and cons of Apple's Tap to Pay with her pedicab colleagues before deciding if she will add it to her payment options for customers.
"In a world where people don't have cash all the time, I do take contactless payments, but there's always a risk," Singh said, adding that her go-to is Venmo. She always asks if her customers will use Venmo first before considering other apps because she trusts it the most.
But not every small business owner has felt welcomed into the fold of payment processing services. A woman who reads palms and tarot cards for a living said she's been informed that fortune tellers aren't permitted to accept digital payments.
"Especially PayPal and the Square," said Mel, who would only give her first name because she fears financial reprisals if her identity is revealed. "They have seized people's money before. We're only supposed to be taking donations."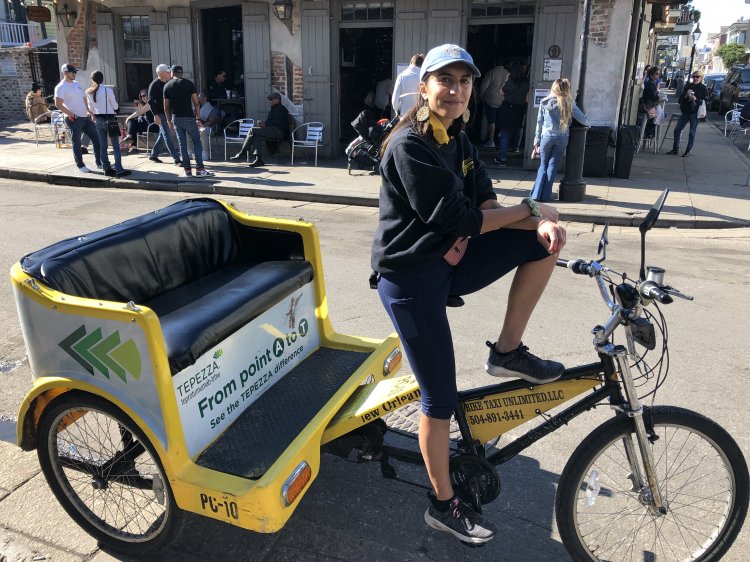 Sarah Singh will confer with other drivers before deciding whether to accept Tap to Pay - Photo: Carreen Maloney
Contactless is safer
New Orleans resident Euricka Alugas wasn't hanging out in the French Quarter when interviewed about Apple's Tap to Pay. Instead, she was spending the day working on proposals for her consulting company, SafeKit, when she took the time to give her perspective. SafeKit provides safety training, staffing, and supplies to businesses and organisations. Digital payments have sped up the process of getting the ball rolling on her projects, Alugas said.
"As soon as the clients know I can do the job, they want to hurry up and get things moving rather than trying to find their cheques or go to the bank to get their cash out," said Alugas, who is SafeKit's founder and CEO.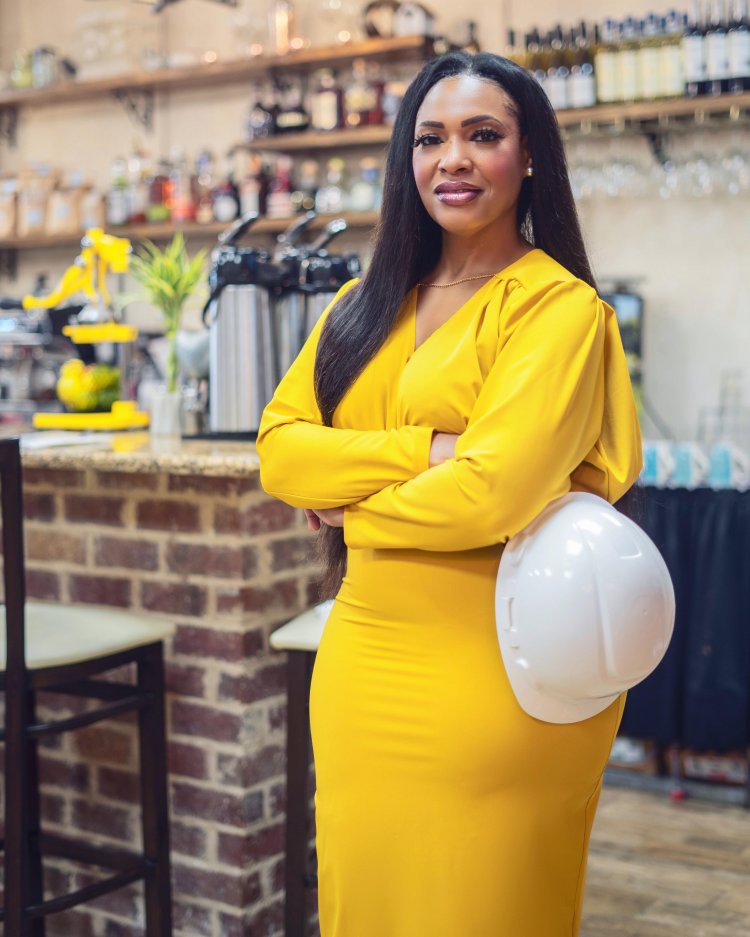 SafeKit CEO Euricka Alugas is a fan of contactless payments - Photo: Brandon Dragon Imagery
Alugas said efficiency isn't the only reason she's excited about using Apple's upcoming Tap to Pay service – there is also the physical safety that contactless payments provide, especially when it comes to her restaurant clients. Alugas is a licensed professional safety consultant and an OSHA (Occupational Safety and Health Administration) trainer.
"For me as a safety professional, I know it's the safest way to make payments," Alugas said. "It's something we can use to enhance our capabilities to make sure we provide the safest environment for the community and for everybody out there. Especially in the restaurant business, you don't want people touching everything."
Beta version is coming
Apple plans to release a beta version of its iOS software and will "work closely" with various payment platforms and app developers to integrate the technology into software developer kits. First on the list is the Irish American financial services and software development company Stripe. The Tap to Pay technology will also be compatible with contactless credit and debit cards from companies including American Express, Discover, Mastercard, and Visa.
"In collaboration with payment platforms, app developers, and payment networks, we're making it easier than ever for businesses of all sizes - from solopreneurs to large retailers - to seamlessly accept contactless payments and continue to grow their business," said Jennifer Bailey, Apple's vice president of Apple Pay and Apple Wallet.
Statista reports that 47% of those who use smartphones in the US have iPhones, which adds up to about 113 million people. The Tap to Pay technology will be available for those with the iPhone XS or newer.