ANZ Research raises crude oil price forecast to $90/bbl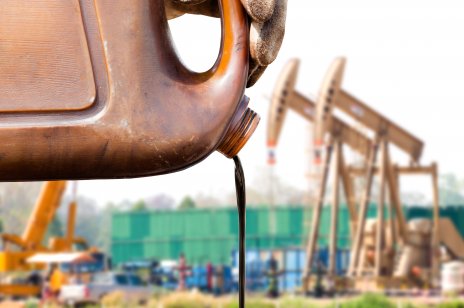 ANZ Research has raised its short-term forecast for crude oil price to $90 per barrel as supply tightness is expected to continue in the fourth quarter amid a global energy crunch.
The Organization of Petroleum Exporting Countries (OPEC) and its partners, led by Russia during a meeting on 4 October, decided not to pump oil above its scheduled amount of 400,000 barrels per day for November. Markets had expected OPEC+ alliance to increase quotas by as much as 800,000 barrels to ease the energy supply crunch.
"The move is likely to accelerate the drawdown in inventories in the short term," analysts at ANZ Research wrote on its weekly commodity note.
Strong demand
The decision came amid expected strong demand from transportation in line with easing mobility restrictions globally and as higher natural gas prices prompted power generations as well as industries to switch to oil products, including fuel oil and diesel.
ANZ Research estimated that crude oil demand will be 450,000 barrels per day higher in Q4 2021 than than it had forecast.
"We envisage most of this increase in demand will come in Asia. However, Europe is also expected to see some improvement," it said.
What is your sentiment on Natural Gas?
Vote to see Traders sentiment!
Tight supply
OPEC is also struggling to ramp up output to meet its increased quota due to operational constraints in member countries, including in Libya, Nigeria and Angola, ANZ Research said.
For example, a power struggle between the Libyan government and the state-run oil company had disrupted production in the country with protestors blocking oil exports and disrupting production in oil fields.
Meanwhile, recovery in oil production from the US Gulf of Mexico, which was hit by Hurricane Ida in late August, will continue into 2022 as Shell repairs damage to its offshore facilities. Shell is the largest oil producer in the Gulf of Mexico.
Draw down inventories
With expected stronger demand, partly due to gas-to-oil substitution and lower supply, inventory drawdown is forecast to continue in the fourth quarter of 2021 and next year, ANZ Research said.
It forecast inventories drawdown of 1.4 million barrels per day and 1.6 million barrels per day in the fourth quarter of 2021 and the first quarter 2022 respectively.
Read more: Oil prices turn volatile as panic drives market