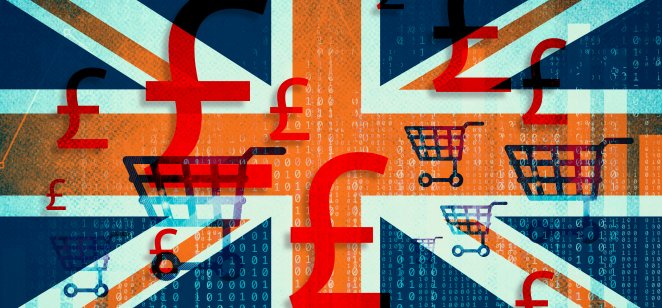 Content
Yesterday Bank of England (BoE) governor Andrew Bailey was clear the BoE would take on rising prices, now at a 40-year high. The pound responded, holding up against a broadly higher dollar (GBP/USD).
"The key thing for us is to bring inflation back down to target and that is what we will do," he said.
The BoE's target level for inflation is 2% yet inflation is forecast to hit a scalding 11% by the autumn. For many, the Bank of England's credibility looks threadbare.
What is your sentiment on GBP/USD?
Vote to see Traders sentiment!
Maxed-out
Which is why the UK economy and sterling is getting a kicking from investors, fed by public sector strikes, surging fuel and energy prices and an increasingly fragile-looking prime minister Boris Johnson.
No wonder Bailey admitted the UK economy was at "something of a turning point".
But the Bank of England's next policy decision doesn't arrive until August – so what can deter a continued sterling sell-off?
Pound/euro 1:1?
The UK is more exposed than other developed economies to inflation due to weakening economic resilience and two decades of asset-price inflation, supercharged by near-indiscriminate cheap money.
The UK is a major importer of goods and commodities like fuel, priced in dollars, which only exacerbates the hardship – a consequence of sterling's effective devaluation.
Low inflation era – the final goodbye?
The US and Europe also face spiralling inflation and wages. US central banker Jerome Powell and his European colleagues know a 20-year era of low inflation is ending.
The Bank of England has operational independence to set interest rates, but there is also very high levels of public debt, restricting leeway.
Some income levels may rise in the current environment but higher inflation may well outrun average income growth for some time to come.
Société Générale thinks sterling is on course to hit parity against the euro, holed by a slow-growing UK economy, a high current account deficit and a growing labour shortage.
"A reduced labour force means that a rise in demand as the pandemic ended, has resulted in more labour market pressures, earlier, than elsewhere," says Soc Gen FX strategist Kit Juckes.
1970s re-run?
"The outcome can be seen in demands for higher pay, a shortage of baggage handlers at airports, or bar staff in almost every pub around the country."
Which results in an unattractive trade-off between inflation and growth, resulting in more inflation and less growth he says, "plus earlier/faster rate hikes than the other major economies".
"Sterling liked that at first, but the positives wear off after a while and we've now reached that point. Where does this take us? To parity and beyond…"
Higher earner bias
The inflationary gusts hitting UK shores are also being fed by fresh squalls, such as post-Covid supply chain fracturing.
Thanks to Chinese factory lockdowns there's more imported inflation about, a part-consequence of two decades of super-cheap Asian production and, often, rock-bottom prices.
Though some UK wage inflation is around, the Institute for Fiscal Studies says much of it is directed at higher earners, particularly in the banking and insurance sectors.
For most, disposable earning power continues to ebb away and an increasingly unstructured and flexible UK workforce means less bargaining power, particularly in the private sector.
Inflation is bigger, broader this time
Today the Office for National Statistics published more evidence of a broadening out of UK inflation pressures.
"In May half (50%) of businesses currently trading reported that the prices of goods or services bought had increased from April 2022."
Also, one in five (20%) trading businesses reported lower turnover in May 2022 than in April, the ONS said.
Meanwhile some households have little left to spare yet inflation expectations feel increasingly embedded. The pound, then, may have a way to go yet.
Unless some really ground-breaking measures are introduced. But what would they look like? And what chance?
Further reading