Analyst: WDAY stock troubles are a buying opportunity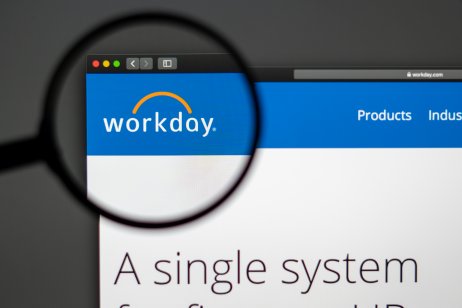 US human resources, finance and planning software solutions company Workday is poised for revenue growth despite its stock-price troubles, according to a leading analyst.
The company's stock price took a hit for the second straight day Friday. The Pleasanton, California-based company closed down 4.18%, or $12.49, at $286.60 on the Nasdaq Global Select Market a day after descending more than 9% in after-hours trading, before recovering slightly.
Workday designs and sells human resources, finance and planning software offering different subscription plans to companies for things like payroll administration and job assignment tracking.
"We think the -8% (after-hours) sell-off is an over-reaction (and) view the pullback as a buying opportunity," wrote Cowen & Company's Derrick Wood in a research report that he provided to Capital.com.
Earnings report sparked stock troubles
Workday's stock troubles began after the company delivered a strong quarterly report, but its adjusted earnings per share of 17 cents fall well short of the 87 cents anticipated from analysts polled by Dow Jones.
However, Wood was not concerned.
He wrote that Workday's 24% increase in new subscribers to its services was higher than Cowen's estimated 21% rise and an "acceleration" from the 18% boost achieved in the first half of the fiscal year. (For accounting purposes, the latest reporting period served as Workday's third quarter of 2022.)
Backlog headwind slowing second-half bookings
Wood was buoyed by the fact that Workday's projected 21% fourth-quarter subscription revenue increase ranging from $1.216bn (£.90bn) to $1.218bn was higher than Cowen's estimated 19% boost. He was also glad to see that Workday projected 19.5% backlog growth over the next 24 months compared to Cowen's 19.3% estimate.
Wood also wrote that Workday nudged its anticipated fiscal-year 2022 subscription revenue increase up 1% to 20% – after only projecting a 16% jump at the beginning of the year – and the company expects to boost subscription revenue 20% again in fiscal-year 2023.
"We see strengthening macro drivers, a more effective (go-to-market) model, and an expanded product portfolio all creating stronger growth levers into (calendar-year) 2022," Wood wrote.
Read More: Advanced Human Imaging (AHI) deflates 60% on debut