Analyst: Sell-off marks tech stock buying opportunity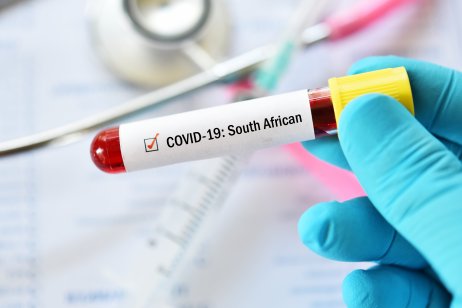 Friday's market sell-off amid fear of the South African Covid-19 variant spells a clear tech-stock buying opportunity, according to leading analyst.
Daniel Ives of New York-based Wedbush Securities said major divestments like Friday's support his company's bullish analysis of tech stocks.
"Over the past 18 months, our bullish tech playbook has been unchanged, and any time we have 10-year (bond) yield spikes (or) variant fears (or) second wave (of Covid-19) worries, we view this as an opportunity to own tech secular winners," wrote Ives in a research note that he provided to Capital.com.
South African variant roils markets
The new Covid-19 variant in South African and Botswana, known as B.1.1.529, sent US markets roiling as investors unloaded all forms of stocks, including shares in tech companies. The benchmark 10-year US Treasury note, Dow Jones Industrial Average, S&P 500, and Nasdaq all saw significant declines. Meanwhile, the so-called fear index, the CBOE Volatility Index, briefly surged more than 50%.
What is your sentiment on META?
Vote to see Traders sentiment!
Cloud buildout here to stay
But Ives said the sell-off represents "a golden opportunity" to own leading tech stocks into 2022. He said giants like Apple, Microsoft, Facebook's parent company Meta, Amazon and Netflix Google parent Alphabet are likely to gain – along with cloud-computing, cybersecurity, and 5G-network-related companies.
"Variant fears only reinforce our belief that the cloud buildout among enterprises is here to stay as more companies are prepared for a flexible/semi-remote workforce over the coming years," Ives wrote.
Read More: Dow drops almost 1,000 points on emerging coronavirus variant