Amigo (AMGO) stock plunges after new rescue plan announced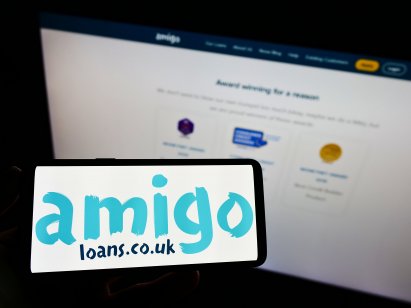 Stocks of the London Stock Exchange-listed subprime lender Amigo Loans' (AMGO) plunged 18.8% this morning following its announcement that it's boosting its new business rescue proposal from £35m to £97m ($128.7m) to prevent insolvency.
The embattled sub-prime lender says it generated the money from 'internally generated sources' along with £15m from previous equity and capital raise.
Its future hangs in a balance as the lender is yet to restart its business following a new equity raise, as it awaits sanction of its new business rescue scheme from the Independent Customer Committee (ICC) and its creditors.
The ICC is said to be in favour of a business continuity option but if creditors aren't on board, Amigo Loans would be forced to conduct a wind-down of its business.
High court rejection
The company has been forced to come up with a new plan after its previous rescue package was rejected by London's High Court in May. The court rejected the previous package amid concerns that it would cap compensation pay-outs from successful misselling claims.
After the High Court's rejection, the Financial Conduct Authority (FCA) said: "The FCA believes that Amigo can propose a fairer scheme to customers. It should also ensure that its customers are fairly represented and advised on alternative proposals for a scheme.
"FCA regulated firms must maintain adequate financial resources which includes taking account of the need to pay redress liabilities. We have significant concerns about Schemes of Arrangement being used by firms to unfairly avoid paying customers redress."
Misselling claims
Another major hurdle for the lender, which specialises in lending money to people who can't borrow from mainstream lenders, is its misselling complaints bill. The bill currently stands at £344.3m and according to reports, it can't cover this.
Amigo Loans was in trouble with lenders last year after affordability check rule changes were made, opening the lender up to thousands of misselling claims.
Despite its problems, the business has been profitable this year – making £2.1m in profit in the six months to September from making a £62.6m loss last year.
A complex process
Amigo Loans' CEO highlighted that the business has a complex road ahead of it before its package is approved.
Apart from a new equity raise, which it has yet to finalise, it still faces a review by the FCA, which Amigo admitted could result in further changes to the proposal before it's sent to the relevant creditors.
It also faces a creditor vote on the options as well as FCA approval to return to its lending practices.
A higher sum for creditors
Gary Jennison, CEO of Amigo, said: "We are pleased that the Independent Customer Committee has confirmed its preference for our New Business Scheme and that we can now take the next step to achieve a way forward for Amigo's creditors and other stakeholders.
"We have listened carefully to its views over a number of months, alongside addressing the concerns raised by the High Court and the regulator last May, and I would like to thank its members for the considerable time and commitment they have shown in helping us seek a fair outcome for all creditors.
"We modelled our first Scheme proposal based upon forecasts of a severe impact from Covid-19 upon our business. In the event, Amigo's trading performance in terms of collections and impairments has been better than expected throughout 2021 and the size of the loan book has roughly halved in that time with a further 12 months' worth of collections.
"Therefore, although the business remains insolvent, Amigo is in a position where it can contribute a significantly higher sum to those creditors due redress, should we be able to secure their support, the approval of the Court and then subsequently complete a successful equity raise.
"This is a complex process which, given our financial position, provides no perfect path for either creditors or existing shareholders but we are an important step closer today to addressing the historic lending issues we face."
Read more: Amgio (AMGO) shares plunge on call for rescue plan approval