Amigo (AMGO) shares plunge on call for rescue plan approval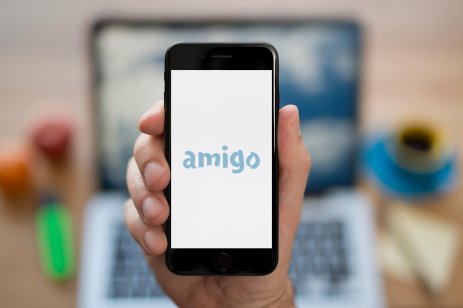 Shares in Amigo Holdings fell 26.54% on the London Stock Exchange on Monday morning, after the company published its latest financial results and warned it will go bust unless a new rescue deal is approved.
The British subprime lender said it had set aside £344m for customers who complained they were mis-sold loans at interest rates that were too high to repay.
It submitted a new plan in August after London's high court rejected the terms of its initial compensation scheme.
"Following the court not sanctioning the original proposed scheme of arrangement (scheme) in May 2021, the board continues to pursue a new scheme to address the complaints liability and with a valid complaint," it said.
Whilst Amigo didn't reveal the details of its compensation proposal, it said a scheme that was "contingent on a continuing business will provide creditors with more value and a more certain outcome".
"While neither of our proposed schemes is expected to satisfy the liability owed to redress creditors with valid claims in full, the contribution to the new scheme will be significantly increased. This is, in large part, due to improved collections relative to the assumptions made for the first scheme, in December 2020, when the impact of Covid-19 remained highly uncertain, as well as the delayed implementation of balance adjustments on the loan book," it added.
Equity raise
Amigo also noted that it will be proposing an equity raise alongside the scheme to support the future business.
"This is likely to result in material dilution, which will lead to existing shareholders owning a much smaller proportion of the group if they do not take up their rights," it said.
The lender also highlighted that the board was considering an early part repayment or repurchase of the senior secured notes.
The company said the court is expected to take at least four months to deliver a decision – but said the sanctioning of a new scheme was increasingly urgent.
"Without an approved scheme, Amigo expects to have to file for administration or other insolvency process," it warned.
CEO comments
Gary Jennison, chief executive of Amigo, said the new scheme had taken longer than hoped but was critical to get right.
"The creditor committee made it clear they wanted a scheme that offers the certainty of a cash-based payment, delivered quickly, and this is reflected in the revised offer we are outlining here today. We're pleased the New Business Scheme, contingent on new lending restarting and a successful equity raise, will offer a markedly better cash contribution compared to the original scheme developed a year ago.
"Obviously a lot has changed in the last 12 months and the increased contribution is largely driven by the clarity we now have around our future business model and the level of collections and impairments," he said.
Financial results summary
In breakdown of its financial results, the company reported an interim pre-tax profit of £2.1m ($2.80m), and £234.5m of unrestricted cash and cash equivalents as of 30 September 2021.
It also posted net liabilities of £117.6m for the period – and net borrowings of £2.1m, driven by continued collections while originations remained suspended.
Read more: Amigo on brink of collapse as board confirms no court appeal