AmEx Business Travel going public in $5.3bn deal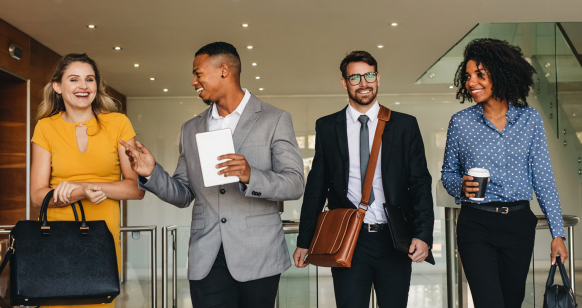 American Express is spinning off its American Express Global Business Travel unit to SPAC Apollo Strategic Growth Capital in a transaction that, at a $5.30bn valuation (£4bn), will create the world's largest publicly traded business travel company.
Apollo stock closed at $9.93 per share Friday, after rising as much as 1.93%, to $10.02 in early trading, from Thursday's $9.83 per share closing price. Apollo, which trades on the New York Stock Exchange under the ticker APSG, had over 19.8 million in trading volume Friday, versus the 365.058 average daily trade volume, according to data mainhtained by Yahoo! Finance.
The new entity, to be named Global Business Travel Group, plans to list on the NYSE under the ticker GBTG after closing in the first half of 2022. Global Business Travel will maintain an agreement to continue using the American Express name for its travel services and meetings and events brands.
Transaction structure
Proceeds from the transaction total $1.2bn, split between Apollo's $817m cash investment and $335m in PIPE financing. Investors in the PIPE funding were private equity investors Ares Management, HG Vora, as well as Apollo. Additionally, American Express will retain an equity interest in the new entity, along with travel investment firm Certares, online travel agent Expedia and Zoom Video Communications.
A private investment in public equity, often called a PIPE deal, involves the selling of publicly traded common shares or some form of preferred stock or convertible security to private investors.
Additionally, Global Business Travel secured a $1bn term loan facility, proceeds from which will be used to repay $600m in existing debt and for general corporate purposes.
Advisors
Credit Suisse, Goldman Sachs and Morgan Stanley acted as financial advisors to Global Business Travel. Evercore and Houlihan Lokey acted as financial advisors to Apollo. ApolloGlobal Securities, Credit Suisse, Evercore and Morgan Stanley acted as placement agents for the PIPE funding.
"Becoming a public company will be a historic milestone on GBT's growth journey," said AmEx Business Travel CEO Paul Abbott in a release. "We expect that becoming a listed company will give us the additional investment capacity to strengthen our commitment to provide unrivalled value, choice and experience to our customers and partners."
Read more: Track the development of the New York Stock Exchange from 1792 to today