Amazon stock price slump: Can more Prime Days reverse AMZN decline?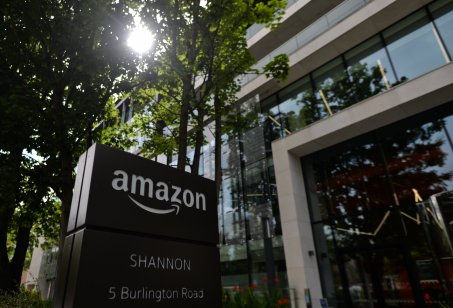 Amazon's (AMZN) attempt to revive its slumping sales figures with additional Prime Day isn't delivering.
Since the start of this year, the ecommerce pioneer has seen growth lower to levels not seen before. No doubt a reflection of the current state of the global economy.
This is a huge black mark for the company, as ecommerce has so far been its highest earning sector. On this platform Amazon also advertises its Prime services, which will likely also be negatively affected if there are fewer visitors to the site.
Some analysts say they have written off Amazon along with other tech companies such as Microsoft (MSFT), Facebook (META), Apple (AAPL), Alphabet (GOOG) and Netflix (NFLX). They say that the FAANG darlings no longer provide the "growth" factor for portfolios as they once did.
Amazon (AMZN) Price Chart
Amazon (AMZN) still dominates the ecommerce market as of now, but competition is becoming tight. Especially considering other social media sites, such as Instagram, are investing more in their e-commerce operations and are succeeding in appealing to younger audiences. Amazon may need to update its strategy if it wants to retain its huge market leadership.
What is your sentiment on AMZN?
Vote to see Traders sentiment!
Slumping sales
Amazon (AMZN) revealed a quarterly revenue growth of 43% at the start of 2021, levels previously seen in 2011 and 2018. Following the previous sales peaks the growth generally declines to about 15% to 20%, usually during the summer months, an expected cyclical trend seen with all e-commerce companies.
This time however feels different. The three months leading up to Christmas in 2021, when sales should have picked up, Amazon saw a 5% decline in growth. Since then, growth in 2022 has averaged around 7% each quarter, the lowest ever for the company.
Its e-commerce site is not only one of its highest earning sectors, but Amazon has used its site to advertise other products and services it provided, which makes the current situation much more detrimental for the company.
In a bid to reverse this trend, Amazon decided to hold an additional Prime Day this week. Some early reports say that the sales figures were not helped much by this.
Following this, Amazon announced some cost cutting measures, with the closure of its "Amazon Explore" and its Travel and Robotics team.
Facebook (META) Price Chart
Brand appeal
Amazon's (AMZN) appeal for the selling of certain products has often been less than ideal. During the period of Covid lockdowns Amazon and other e-commerce retailers were boosted by a surge in online shopping, but as lockdowns were lifted, traditional shopping venues regained their appeal.
Serge Albohayre writes for Manifest to Growth: "In a world where the 'customer experience' is becoming more important, eCommerce platforms are struggling to create the same sense of immersion that customers find in a physical store. Bricks-and-mortar shopping still comprises the vast majority of total UK retail transactions (over 80%), owing to their increasing distinction as a form of entertainment. Online sites have so far struggled to replicate this 'theatre'."
Albohayre continues to say that a site which might be able to best create this "theatre" is Instagram, owned by Meta (META). It has exploited the casual browsing, with attractive visuals, and turned it into a marketplace.
Apple (AAPL) Price Chart
Stock appeal
Amazon (AMZN) might also be losing its appeal as a tech darling for investors.
In a press release, analysts at Blue Whale said: "Among those companies to lose their place in the portfolio were Amazon, PayPal, Facebook, and Alphabet – the fund now holds none of the famous FAANGs, once the darlings of every "growth" investor.
"Whilst we would consider many of these companies to still be high quality businesses, due to where they are positioned, they lack the potential upside we are looking for to achieve the outperformance for our investors."
For Amazon specifically they comment "Those that are most exposed to consumer discretionary spending, for example, face headwinds in the form of inflation and rising energy prices – it is therefore our belief that Amazon will not replicate its growth of the last five years again in the next five."