Amazon, Netflix facing employee blowback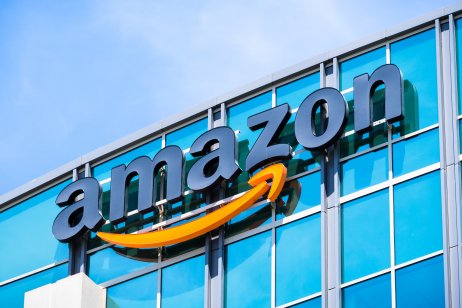 On opposite sides of the US, Amazon and Netflix each faced turbulence with hourly Amazon workers in Staten Island, N.Y. seeking to form a union and Netflix employees in Los Angeles walking off the job to join protests against the company and in support of transgender rights.
Those events have unfolded against the backdrop of a labour shortage and considerable leverage for American workers urging redress of wage and worker rights issues.
From John Deere to Starbucks, companies across a broad spectrum of business sectors have had walkouts, picketing, strikes and efforts to form or expand labor unions.
Breaking developments
At Amazon's Staten Island facility, the only one in New York City, workers will submit a petition to the National Labor Relations Board to allow a union election, The New York Times and other outlets reported. It was the second such effort in recent months at Amazon following an April union vote at an Alabama distribution center that was coordinated by a national labor group and received nationwide attention.
The Alabama effort was defeated, but details about the vote remain shrouded in controversy. The New York effort appears more grassroots, since it is being organised by current and former employees at the job site.
Amazon has resisted such efforts so far and appears poised to do so again based on a statement from a company spokesperson that read: "Every day we empower people to find ways to improve their jobs, and when they do that we want to make those changes — quickly," she said in a statement. "That type of continuous improvement is harder to do quickly and nimbly with unions in the middle."

Meanwhile, Netflix saw an undetermined number of employees walk out to express contempt for what they considered transphobic content in comedian Dave Chapelle's Netflix specials, including his most recent, "The Closer." The Gay & Lesbian Alliance Against Defamation released a statement commending the employees and other protesters for "calling for accountability and change within Netflix and in the entertainment industry as a whole."
Latest round of controversies
Though share prices of both companies were not impacted Thursday – Netflix's share price was up more than 4% mid-day and Amazon's saw a modest boost – these events hardly occurred in isolation.
Amazon has faced scrutiny over its treatment of workers – particularly hourly workers involved in storing, shipping, receiving and delivery – while Netflix has faced critiques of comedy content that pokes fun at vulnerable communities.

Amazon has pushed back against unions and, according to complaints in New York and arbiters in Alabama, their efforts have amounted to interference or sabotage. They have also been criticized for multiple facets of their labor, management and hiring practices, including serious concerns about worker safety. A pair of studies indicated that Amazon's facilities had injury rates that were substantially higher than the industry average.
Chapelle targeted in protests
Netflix's association with Chapelle has spanned six specials that have paid him more than $20m (£14.5m) per program. His latest special reportedly commanded more than the streaming service paid for an entire season of "Squid Game," its most successful program to date.
Yet, in what may be his last special "For a Minute," Chapelle said during the performance that his material about LGBTQ+ issues has drawn stronger blowback than ever. Protesters called for improved programming, hiring practices, disclaimers and other measures Saturday, and Netflix, which has continued to stream Chapelle's specials, responded in a statement.
"We value our trans colleagues and allies and understand the deep hurt that's been caused," Netflix said. "We respect the decision of any employee who chooses to walk out and recognize we have much more work to do both within Netflix and in our content."