Aluminium rebounds as China power woes threaten production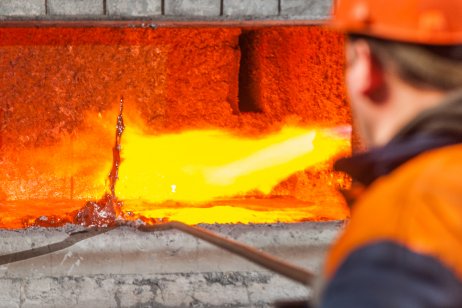 Aluminium's price rebounded on Tuesday amid mounting concern about further output cuts in China due to high energy prices and production control in the energy-intensive smelting industry to cut emissions.
The benchmark aluminium futures on the London Metal Exchange (LME) rose 0.64% to $3,191.75 a tonne.
Aluminium - used in making household appliances to aeroplane parts - advanced to 13-year highs of $3,156 a tonne on 14 October as rising energy prices and the global trend to cut carbon emission threaten to restrict supply.
Production cost jump
China's National Development and Reform Commission recently issued a notice allowing the market trading price of coal-fired power in sales contracts signed between generating companies and users or distributors to be raised or lowered by up to 20% of the benchmark on-grid tariff.
This is up from the current 10% and 15%, respectively, and is effective from 15 October 2021.
According to Fitch Ratings the 20% limit for raising prices will not be applied to energy-intensive users such as smelters which are likely to pay even higher prices when power is in short supply.
What is your sentiment on Nickel?
Vote to see Traders sentiment!
Guangxi sets premium on energy intensive users
"Aluminium production costs in China are set to rise significantly amid the ongoing power crunch, especially after the recently announced power market reform," ING Group said in its note on Tuesday.
"The 'base + floating' now allows the on-grid price to fluctuate more than 20% on top of the base price for the nation's energy-intensive sectors," it added.
Guangxi province, one of the major aluminium production hubs in China, is set to slap a 50% premium on electricity prices for the energy-intensive industries, ING said, citing a Bloomberg report.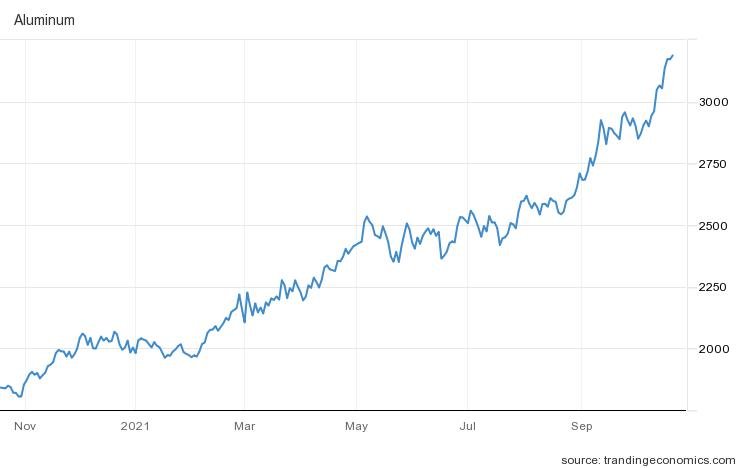 1-year LME aluminium futures movement - Credit: TradingEconomics
Power rationing
According to a Bank of America Securities' note on Tuesday, Guangxi province hosts around 2.5 million tonnes of aluminium capacity. The province has asked its operators to curtail output by 30%.
"In tight power markets, which sectors can deliver disproportionate bang for the buck if activity is curtailed? Of course, the metals producers, one reason, we believe China's authorities have been more aggressive in shutting down domestic aluminium production to protect the wider economy and consumers," it said.
Bank of America Securities estimated that China's smelters account for around 7% of the country's electricity consumption.
Capacity to decline
Shanghai Metal Market (SMM) in a note on 18 October said the country's operating aluminium capacity may continue to decline as the impact of power rationing and production restrictions in north China – the aluminium production hub – will expand with the approaching winter heating season.
"In addition, the energy shortages overseas have also put overseas smelters under the risks of reducing production," SMM said.
Last week, Dutch smelting company Nyrstar announced that it will curtail production further at its three zinc plants, reducing output by up to 50%. The news sent zinc and aluminium to multi-year highs.
Read more: Zinc hits 14-year high as surging power price cuts output