Aluminium advance as European smelters cut output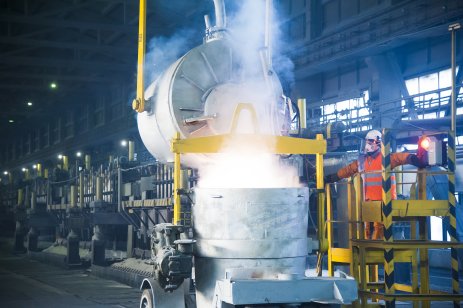 Aluminium briefly broke through $2,800 on concerns that rising energy prices, particularly in Europe, could lead to more smelters curbing production.
The benchmark aluminium contract on the London Metal Exchange closed 1.43% higher at $2,793.25 per tonne on Wednesday, after hitting $2,809.5, for the first time since end of October. The most-traded aluminium contract on the Shanghai Futures Exchange closed 1.89% higher at CNY20,245 per tonne ($3,177.78), according to Shanghai Metal Market (SMM).
"Surging European energy prices are taking a toll on the manufacturing side of the business, as producers are unable to run the factories facing such high costs. Aluminium, being one of the more energy-intensive materials, has felt this more evidently," a commodities broker at Sucden Financial in a note on Wednesday.
Production curb
Aluminium Dunkerque Industries France, the largest aluminium smelter in Europe, has curbed output in the past two weeks due to surging power prices, Bloomberg reported on Wednesday.
Romanian aluminium producer, Alro Slatina, has started a programme of total closure of the activity due to high energy prices, Romania Insider reported. Alro Saltina is one of the largest vertically integrated aluminium producers in Europe and one of the largest energy consumers in Romania, according to the media.
Dutch Title Transfer Facility (TTF), the European benchmark gas futures price, closed at an all-time high of €180.68 per megawatt-hour on Wednesday as energy crisis worsened on Tuesday, according to Danish lender, Saxo Bank.
A combination of natural gas shortages, nuclear power outages, weakening wind power output, and cold weather boosted the price of gas futures.
More output cut
"The market is worried that Montenegro, Germany and other countries may cut the production of aluminium at the end of the year due to the shortage of energy supply in Europe and the sharp rise in electricity prices," SMM said on Wednesday.
Aluminium production capacity in Western Europe stands at about five million tonnes, accounting for 6% of the global total, according to SMM.
According to data from the International Aluminium Institute global primary aluminium dropped to 5.497 million tonnes in November, from 5.508 million tonnes in November last year.
Read more: Aluminium is at a 13-year high as soaring costs drive up prices