Alphabet shares tumble as GOOGL earnings miss sends shivers through Wall St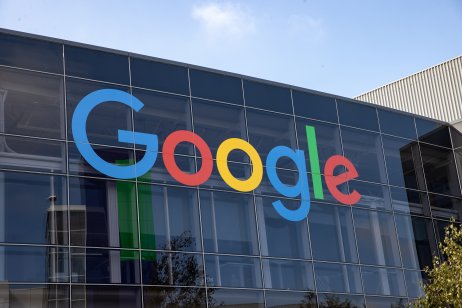 Shares in Google owner Alphabet (GOOGL) headed decisively south after a disappointing earnings report. Alphabet posted revenue of $69.1bn for the July-September quarter, a 6% increase from the same time last year.
So, what is so bad about that after all they are still growing?
The key point here that this is the first time Alphabet's year-on-year quarterly revenue has risen by less than 10% since the April-June period of 2020. During this period, advertisers reined back their spending as the pandemic created economic uncertainty.
What is your sentiment on GOOG?
Vote to see Traders sentiment!
Google share price chart
The numbers in more detail
In the latest quarterly numbers, Google's ad sales weakened - ad revenue came in at $54.5bn, up just 2.5% from the same time last year.
Another worrying sign was YouTube's quarterly ad sales decreasing 2% from last year, the first time the Youtube's revenue has fallen since Google began disclosing its results in 2019.
The revenue slowdown also impacted Alphabet's profits. The company earned $13.9bn, $1.06 per share – a 27% drop on the same period in 2021.
Both revenue and earnings per share fell below consensus analyst forecasts.
This earnings miss is no doubt one of the reasons the stock price fell 6% immediately after the report's release.
The stock price fell to just over $103 but has since recovered somewhat to the current $104.9 level. But this is some way from the year high of around $150 in November 2021.
Growth priorities
Commenting on the latest third quarter results Sundar Pichai, CEO of Alphabet and Google, said: "We're sharpening our focus on a clear set of product and business priorities.
"Product announcements we've made in just the past month alone have shown that very clearly, including significant improvements to both Search and Cloud, powered by AI, and new ways to monetize YouTube Shorts. We are focused on both investing responsibly for the long term and being responsive to the economic environment."
While Alphabet did not give a projected target for the rest of the year, Ruth Porat, CFO of Alphabet and Google, said: "We're working to realign resources to fuel our highest growth priorities."
Big tech numbers
Laith Khalaf, head of investment analysis at AJ Bell, thinks there is some cause for concern, not just for Alphabet but other big tech firms and market sentiment in general.
"All good things must come to an end, but it is still a jolt to see advertising revenue on Google-owner Alphabet's Youtube platform fall for the first time on record."
He adds: "While bad news for its parent company, the reversal in fortunes also says something less than encouraging about the state of the economy and is a negative omen for the wider digital advertising space."
Khalaf suggests the results of the big technology firms will be seen as a key determining factor in market sentiment going into the US third quarter reporting season and both Microsoft (MSFT) and Alphabet have given investors reason to worry.
"Microsoft may have topped forecasts but that's only because expectations were set pretty low, and this is the weakest growth since 2018. Meanwhile Alphabet reported its slowest growth for more than a decade, excepting the initial stage of the pandemic.
He concluded: "It was notable to see Microsoft talking about a slowdown in the previously buoyant and fast-growing cloud computing space and investors will be watching closely to see if this negative commentary is repeated by Amazon (AMZN), increasingly reliant on its Amazon Web Services arm, when it reports later this week."