Allwyn going public through SPAC merger at $9.30bn valuation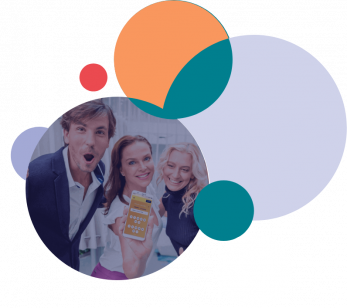 Allwyn Entertainment, formerly known as SAZKA Entertainment, is being acquired by blank cheque firm Cohn Robbins in a transaction valuing the European lottery and gaming operator at $9.30bn (£6.86bn), with a structure allowing SPAC investors to buy in at a discounted valuation.
Proceeds will go, in part, towards potential acquisitions and license tenders in new geographic markets, including the US as well as in Europe. Allwyn is being sold by parent company KKCC Investment Group. SAZKA Entertainment was rebranded as Allwyn in December.
"It is an opportune time for Allwyn to take this exciting step," said CEO Robert Chvatal in a statement. "With consumers expecting the option to experience and pay for entertainment online, Allwyn is building stronger, more individualised and more valuable relationships with our customers."
Redemption triggers in play
The valuation is based on an 11.5 times estimate of Allwyn's 2022 EBITDA. Allwyn reported an estimated 2022 EBITDA at $810m on $1.70bn in revenue.
The transaction is structured with an incentive bonus pool of 6.6 million additional Cohn Robbins shares for non-redeeming shareholders, reducing the investor buy-in value to a cheaper 10.8 times estimated EBITDA multiple, based on a 1.08 to 1.04 exchange ratio, determined by shareholder redemptions.
For example, based on a $10 Cohen Robins share price upon closing, non-redeeming investors would receive shares in the combined entity valued in a $10.80 (zero redeeming shareholders) to $14 range (redemptions triggering the maximum exchange ratio).
Cohn Robins stock closed Friday at $9.87 per share, up 0.20% on the session versus the $9.85 opening share price with over 14 million shares trading. Cohn Robbins trades over the NYSE under the ticker CRHC.
"With consumers expecting the option to experience and pay for entertainment online, Allwyn is building stronger, more individualized and more valuable relationships with our customers." ~ Allwyn CEO Robert Chvatal
Structure prevents concentration
Cohn and Robins currently has $828m cash on hand and $350m in PIPE securities has been secured, including $50m from Cohen Robbins' sponsor.
Current Allwyn equity holders will retain roughly 83% ownership of the new company, with no single shareholder owning more than a 5% ownership stake. The combination is expected to close in the second quarter. The new entity will trade over the NYSE, though no proposed ticker was disclosed.
Currently operating in Austria, the Czech Republic, Cyprus, Greece and Italy, Allwyn has more than doubled its online user presence and has identified potential geographic markets for expansion representing an estimated $146.3bn in lottery wagers.
Recent advancements in and legalisation of online lottery, sports and igaming "indicate the potential for significant additional online penetration in markets where Allwyn operates, as well as those it has targeted for expansion," Allwyn added.
Bookie with a heart of gold
Allwyn uses some of its profits for social causes, including after-school programmes for children, Olympic teams and even helped fund the renovation of a children's hospital in Greece.
Since 1986, Austrian subsidiary Austrian Lotteries has donated over $1.92bn to fund amateur sports through guaranteed $90.7m annual contributions.
Other philanthropic activity includes sponsoring an Olympic-style multi-sport event in the Czech Republic for 150,000 schoolchildren and sponsors the Czech Olympic Foundation's efforts to help 3.200 disadvantaged children participate in sport.
Read more: 888 (Lon:888) share price up on Virginia Lottery license win