Allbirds (BIRD) shares slide 5% as analysts set price targets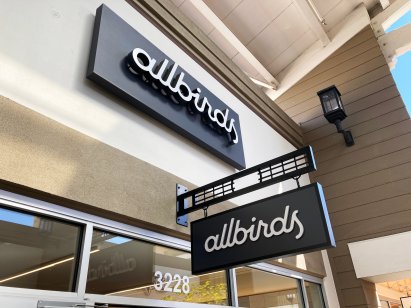 Equity analysts initiated coverage of shoe brand Allbirds on Monday with largely bullish price predictions, and yet BIRD shares fell by as much as 5.6%.
Of the 12 analyst notes out on Monday, nine gave Allbirds a buy rating while three gave a neutral hold position, according to data from MarketBeat. The average price target consensus among the analysts is $24.91 per share with a range of $21–$30 per share.
Despite those price targets Allbirds shares fell as low as $18.68 per share from $19.75 per share at Friday's close. Shares were trading back above $19 per share by noon.
Allbirds raised more than $300m at the start of November after selling some 20.2 million shares at $15 per share. On the eco-friendly shoe brand's first day of trading, shares shot up 90% to close at $28.64 per share and has traded as high as $32.44 per share.
ESG advantage
Analysts at Morgan Stanley noted that one of Allbirds biggest advantages is its dedication to environmental conservation and sustainability in a footwear and apparel industry that is often criticised for its poor environmental practices, according to a report sent to Capital.com.
Consumers are becoming more focused on sustainability in their everyday purchases and Allbirds is already a leader in fiber commercialisation and manufacturing techniques, Morgan Stanley noted. Additionally, more than 60% of consumers stated environmental impact as an important factor to purchasing decisions, according to a JP Morgan report sent to Capital.com.
Environmental social and governance (ESG) trends give the company a fund-raising advantage, Bank of America analysts said in a note provided to Capital.com. For example, $1 in every $3 of global equity inflows is going into ESG year to date, according to BofA.
"Allbirds' focus on sustainability will be a key differentiator both from a consumer and investor perspective," BofA wrote. "The uniqueness of sourcing sustainable materials (i.e. wool, tree, sugar cane) helps Allbirds stand out relative to peers and will likely continue to increase as consumers incorporate higher sustainability standards into products they buy."
Attaining profitability
Allbirds has yet to record any profits and it has a long way to go before it will, analysts said.
Bank of America is more bullish on Allbirds' prospects saying that the company is capable of achieving its stated profitability goals, including 20%–30% revenue growth, 60%+ gross margins and mid to high teens adjusted EBITDA margins.
Morgan Stanley said that in order to achieve those revenue growth goals the company will have to expand its product lines and widen its audience.
"In BIRD's current state, one could argue it appears a single product company with a narrow customer base that disproportionately skews wealthier and older," Morgan Stanley analysts wrote. "This initial focus on lifestyle, lack of style diversity in its product lines and narrow customer base stand out compared to leading global footwear players, which typically begin in performance, offer a wider product style selection and cater to a more diverse customer demographic."
Allbirds does have three new sneaker launches slated for 2022 and intends to increase its sales mix of apparel to 18% from 11%, JP Morgan noted.
Read more: Allbirds prices IPO at per share