Alibaba Health slumps over 11% on expected interim loss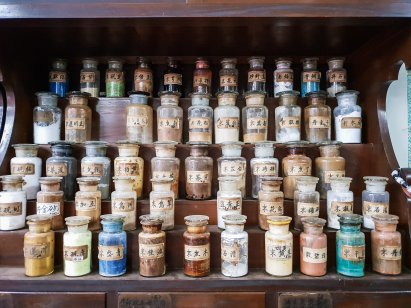 China's Alibaba Health Information Technology was the worst performer on Hong Kong's Hang Seng index on Tuesday after the company said it expects a half-year net loss.
The company said it expects to record a net loss of not more than CNY320m ($50.1m) for the six-months ended 30 September compared to a profit of CNY279m posted a year ago.
Hong Kong-listed shares in Alibaba Health tumbled over 11% to HKD10.96 by Tuesday afternoon, its biggest intraday fall since mid-August.
Decreased operating margin
Alibaba Health added that the company saw a decrease in operating margin for its direct sales business amid expansion of market share in online business-to-consumer drug sales.
The company, which provides internet solutions for the medical and pharmaceutical industry, said it had increased investment in its ''Dr. Deer'' app and health insurance business.
A rise in investment in its drug supply chain capabilities, including drug storage and logistics, has also attributed to the expected loss, the company said.
What is your sentiment on 0241?
Vote to see Traders sentiment!
Year-to-date losses near 50% as of Tuesday's close
The Hong Kong-based company added that an increase in unrealised gain on investments has partially offset losses.
Tuesday's slump took Alibaba Health's year-to-date loss in its shares to nearly 50%.
Shares in the company's controlling shareholder, Alibaba Group, fell 2.6% to HKD169.40 in Hong Kong on Tuesday.
Read more: Covid-19 vaccine maker Clover Biopharmaceuticals eyes IPO
The difference between stocks and CFDs
The main difference between CFD trading and stock trading is that you don't own the underlying stock when you trade on an individual stock CFD.
With CFDs, you never actually buy or sell the underlying asset that you've chosen to trade. You can still benefit if the market moves in your favour or make a loss if it moves against you. However, with traditional stock trading you enter a contract to exchange the legal ownership of the individual shares for money, and you own this equity.
CFDs are leveraged products, which means that you only need to deposit a percentage of the full value of the CFD trade to open a position. But with traditional stock trading, you buy the shares for the full amount. In the UK, there is no stamp duty on CFD trading, but there is when you buy stocks.
CFDs attract overnight costs to hold the trades, (unless you use 1-1 leverage) which makes them more suited to short-term trading opportunities. Stocks are more normally bought and held for longer. You might also pay a stockbroker commission or fees when buying and selling stocks.