Aldi pledges to invest £1.3bn over the next two years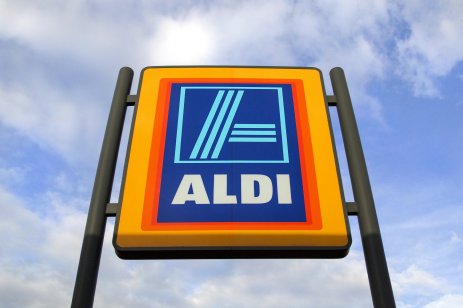 Supermarket chain Aldi has pledged to invest £1.3bn ($1.8bn) over the next two years in a bid to increase its share of the UK grocery market.
The German discount chain, which is currently Britain's fifth-largest supermarket, is planning to open 100 new stores and take on 2,000 more staff.
It is also planning to expand its logistics infrastructure, including a new 1.3 million square feet site in Leicestershire, as well as further investment in its click-and-collect service and technology.
The announcement came as Aldi revealed sales hit a new record of £13.5bn in 2020 – up 10.2% on the previous year's £12.3bn level.
Profit fall
However, Aldi's annual trading update showed pre-tax profits fell 2.5% to £264.8m as it "put people before profits" and endured costs in response to the pandemic.
The company has also returned its business rate relief in full to HM Treasury.
According to Giles Hurley, CEO for Aldi UK and Ireland, staff demonstrated the company's "strength, success and spirit" during some of the most difficult times the sector has seen.
"As well as delivering record sales, we continued to invest for growth, deploying over £600m in stores and distribution centres across the UK," he said.
Competition increases
Meanwhile, its investment in click and collect includes trialling a new Aldi checkout-free store in Greenwich, London using a system of cameras, sensors and artificial intelligence to identify items.
Danni Hewson, financial analyst at AJ Bell, believed Aldi's announcement made it clear that competition was increasing in the wake of the Covid-19 lockdowns.
"Aldi knows what it is, who its customer is and where its competitors are vulnerable," she said. "Its sights are set on increasing market share, which means other supermarkets will have to fight to make sure that market share doesn't come from their numbers."
Supporting British
The supermarket has more than 920 UK stores and sources its entire core range of fresh meat, eggs, milk, butter and cream from British suppliers.
It spent an extra £1bn with them last year – bringing the total to £9bn – and has reaffirmed its commitment to buying British wherever possible.
The group has also pledged to halve the volume of plastic packaging it uses by 2025 by removing more than 2 billion pieces of plastic from circulation.
Market share
Aldi currently has an 8.1% share of the UK grocery market – putting it in fifth place behind Tesco, Sainsbury's, Asda and Morrisons, according to the latest statistics from Kantar.
Last week, the supermarket had the lowest prices for 29 of the 33 items on an average shopping list, according to research by UK magazine The Grocer.
This meant it came in £6.20 cheaper than nearest rival Asda with the products costing £45.12.
Read more: Tesco reports strong performance in first quarter