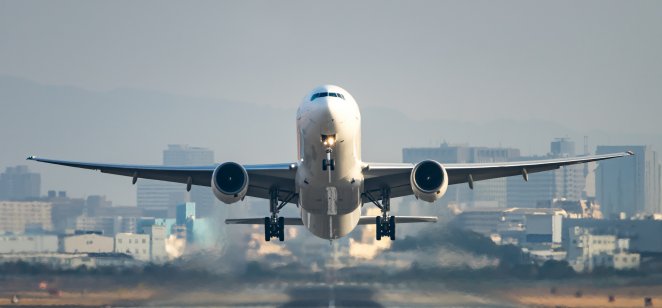 Cargo and passenger flights are being cancelled or re-routed to avoid Russian airspace, forcing carriers into longer, more complicated and more fuel-intensive flight paths.
More than 30 nations have banned Russian flights from their airspace. US President Joe Biden said during his State of the Union address Tuesday, the US will close American skies to Russian flights. On Wednesday, the administration said the ban will go into effect at 9 pm EDT Wednesday. Jet fuel dropped nearly 4% to $31 a gallon on Wednesday, according to Jetfuel Finance's website.
In a tit-for-tat move, Russia banned all foreign flights from its air space Tuesday, adding hundreds of miles and hours onto some trips, resulting in higher fuel and maintenance costs. This, analysts said, will be passed on to consumers in higher ticket prices and shipping costs.
The airline industry is at a "fragile juncture," after two years of pandemic travel restrictions, said independent airline analyst Rick Erickson, managing director of RP Erickson and Associates.
The industry hoped that as the world emerges from Covid-19, businesses would gain altitude this year. However, it doesn't currently look that way, Erickson said.
Hours added to flights
Avoiding Russian airspace could add hours and tens of thousands of dollars in cost to each flight, especially those headed to India and other Asian nations, he told Capital.com.
During the pandemic, carriers depended heavily on cargo flights to offset giant losses from passenger travel. The Asia-to-Europe and North America routes counted for nearly half of worldwide airfreight, data from the International Air Transport Association shows, with a large percentage of those flights crossing over Russian airspace.
Some of the best-known cargo carriers have re-routed or ended flights across Russia.
Germany's Lufthansa cargo division cancelled flights to certain Asian cities, mainly Hong Kong and Beijing, until the end of March. The Wall Street Journal reported Lufthansa will start flying south of Russian airspace, adjusting flight schedules and decreasing cargo weight by as much as 20%.
Cargo services cancelled
Virgin Atlantic Airways suspended its four-day-a-week cargo service from London to Shanghai. The company said it is examining "viable alternative" flight paths, the paper reported.
Finnair Oya also suspended important cargo and passengers' routes to South Korea, Japan and China.
There are no direct passenger flights between the US and Russia; however, United Airlines said it plans to halt flying in Russian airspace on its flights to India. American Airlines and Delta will also avoid Russian airspace, The Wall Street Journal reported.
Russia's leading carrier, Aeroflot-Russian Airlines, ended all its European flights after Russian aircraft were barred from the European Union.
Earlier this week, Aeroflot officials ended flights over North America. Canada then banned Russian aircraft from its airspace.
Read more: