Airbus (AIR) confirm new orders from domestic and defence airliners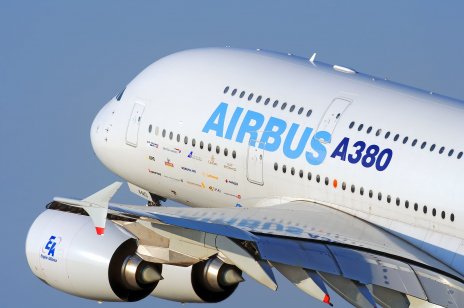 Hungarian airline company, Wizz Air (WIZZ), and US airliner, Frontier (ULCC) has joined forces with two other airliners and announced yesterday (14 November) an order for 255 additional A321neo Family aircrafts.
Mexican low-cost airline, Volaris (VLRS) and South American ultra-low-cost carrier, JetSMART has also joined in with the purchase of these additional airliners and the agreement, which was signed at the Dubai Airshow, will mean all the airliners are now under a joint Indigo Partner agreement.
"This order brings the total number of aircraft ordered by the Indigo Partners' airlines to 1,145 A320 Family aircraft. The aircraft ordered today are a mix of A321neos and A321XLRs.
The aircraft orders will be delivered to the airlines as follows:
Wizz Air: 102 aircraft (75 A321neo + 27 A321XLR)

Frontier: 91 aircraft (A321neo)

Volaris: 39 aircraft (A321neo)

JetSMART: 23 aircraft (21 A321neo + 2 A321XLR)
These latest orders only highlight the growing need for more airliners as the world recovers from a global pandemic, which grounded flights across the globe.
This was not the only order of aircrafts to take place. It was alsoannounced yesterday that the United Arab Emirates Air Force and Air Defence has formally ordered two additional Airbus A330 Airbus A330 Multirole Tanker Transport (MRTT) aircraft increasing the country's MRTT fleet up to five aircraft.
"The A330 MRTT is interoperable with receivers worldwide and delivers true multi-role capabilities, proven most recently during the recent MEDEVAC and strategic transport missions during the COVID-19 crisis" the statement said.
"Since its entry into service in 2013 with the UAE Air Force, the A330 MRTT has delivered much more than initially expected, meeting our customer's operational needs. This repeat order, added to the growing MRTT customer base, confirms the suitability of our platform as the world's tanker of reference," said Bernhard Brenner, Executive Vice President Marketing and Sales at Airbus Defence and Space.
Airbus stock price was up 2.66% in eraly morning trading.
Read more: Stock market predictions for 2022: What can we expect from the markets next year?