Aehr closes up 12.6% after increasing revenue outlook by 80%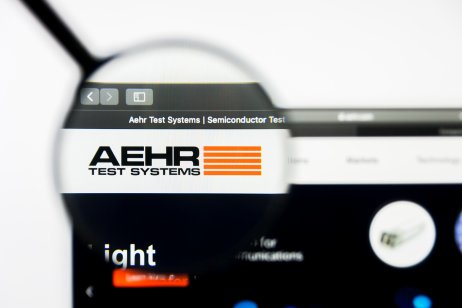 Aehr Test Systems shares soared nearly 20% Friday after a strong earnings report and bullish full-year revenue estimate. Aher shares closed the week at $15.80 (£11.55), up 12.9% from Friday's $14 per share opening price.
In addition to announcing strong 1Q 2022 earnings after market close Thursday, the semiconductor manufacturer increased its full 2022 fiscal-year revenue guidance by 80% to an expected $50m (£36.5m).
After Thursday's market close, Aehr announced a $0.02 per-share loss on $5.65m in revenue. Results beat both top- and bottom-line analyst estimates of a $0.03 per-share loss on $5.12m in revenue.
Full-year revenue outlook
But the increased full-year revenue outlook to "at least $50 million," sent Aehr shares up roughly 19% in aftermarket trading to $14, from Thursday's $11.78 closing share price.
In an accompanying release, Aehr CEO Gayn Erickson announced, "an additional $19.4 million in bookings" during 1Q 2022 on top of the existing $20m and, as a result, Aher "raised its revenue guidance for fiscal 2022 by approximately 80% to at least $50 million."
Amid a global semiconductor chip shortage, Erickson added, "(We) are seeing very strong demand across the industry and we believe we will add several new silicon carbide customers over the next (eighteen) months that will ramp into production."
At peak trading mid-afternoon Friday, Aehr shares hit $16.75, a new 52-week high and a 42.2% increase from Thursday's $11.78 closing share price.
Fremont, California-based Aehr Test Systems makes integrated memory circuits for the automotive and mobility industry. Aehr was founded in 1997 and went public in April 2017.
Read more: Semiconductor shortage slows China export growth