Adobe (ADBE) stock rises 2% as earnings report looms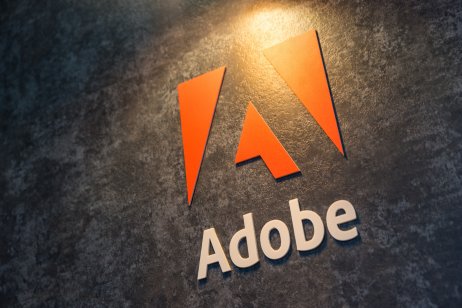 Adobe's stock climbed 2.5%, up $15.47, to $630.33 Wednesday as the cloud computing company prepares to deliver its quarterly earnings report.
The rise came one day after the stock suffered its second-worst day of the year, falling about 7%. San Jose, California-based Adobe will deliver its fourth-quarter 2021 earnings report Thursday before markets open.
Cowen & Company analyst Derrick Wood expects the digital media company's enterprise business to be a report highlight.
Enterprise business expected to shine
"We think enterprise is set up for a stronger (fourth quarter), which should drive a solid overall (quarter)," wrote Wood in a client report that he provided to Capital.com.
Wood said Adobe's fiscal-year 2022 projections will be analysts' main focus. He anticipates that, in keeping with past conservative practices, Adobe's revenue and margins projections will be slightly below Wall Street expectations.
Based on Cowen partner survey, he expects slightly weaker performance versus the third quarter.
Wood anticipates that Adobe will boost annual recurring revenue (ARR), a closely watched metric, 2% year-over-year to $560m (£419.32), and a mid-single-digit boost from the previous quarter's 3% beat, which was impacted by greater summer seasonality.
But he expects fiscal-year ARR to be slightly below Cowen's estimated $1.98bn.
What is your sentiment on ADBE?
Vote to see Traders sentiment!
EPS could be estimates
Wood suspects that Adobe's fiscal-year 2022 share-price projection could beat Cowen and Wall Street estimates. Cowen predicts adjusted earnings per share (EPS) of $13.99, while the Street projects $14.28.
Analysts polled by Dow Jones anticipate adjusted EPS of $14.26.
On Tuesday 14 December, Morningstar downgraded its rating for Adobe to neutral.
Read More: The Fed doubled tapering pace as inflation rises