Adobe (ADBE) meets estimates but stock falls on 2022 outlook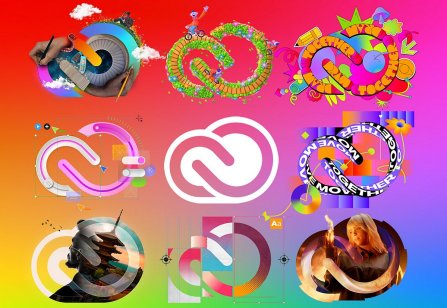 Adobe (ADBE) matched analyst estimates for both fourth quarter earnings and revenue Thursday, but the stock fell more than 10% on lower-than-expected forward-looking performance guidance.
Adobe reported $1.23bn (£916m) net income for the three months ended 3 December, or $3.20 per share, on $4.11bn in revenue, in line with analyst expectations.
On a year over year basis, net income fell 45%, while revenue increased 20%. Q4 2020 included a $1.1bn income tax benefit.
Full-year 2021 net income totalled $4.82bn, or $12.48 per share, on $15.79bn in annual revenue compared to net income of $5.26bn on $12.87bn of revenue.
Additionally, Adobe reported it had repurchased 1.6 million outstanding shares through its buyback program in the fourth quarter, and 7.2 million shares throughout fiscal 2021.
Stock falls after open
Adobe stock was down almost 12% to $556.15 per share before recovering to $575.71 as of 12:00 ET (UTC-5). Adobe trades over the Nasdaq exchange under the ticker "ADBE".
"Adobe's record performance in (the fourth quarter) resulted in fiscal 2021 revenue exceeding $15bn," Adobe CEO Shantanu Narayen said in a prepared statement.
"Adobe's financial performance in fiscal 2021 was outstanding, with top-line acceleration resulting in more than $7bn in operating cash flows," CFO Dan Durn added in the same release.
What is your sentiment on ADBE?
Vote to see Traders sentiment!
2022 outlook
But investors took issue with Adobe's 2022 financial guidance, which lagged analyst expectations for both Q1 2022 and full-year 2022.
Adobe estimates Q1 2022 earnings in the $3.35 per-share area on an estimated $4.23bn in quarterly revenue, while analysts surveyed by Refinitiv have a mean $3.38 per-share earnings estimate.
For full-year guidance, Adobe expects $13.70 per-share earnings on $17.9bn in revenue, versus Refinitiv mean estimates of $14.26 per-share earnings on $18.2bn in annual revenue.
Adobe's 2022 performance outlook assumes a stronger US dollar next year and factors in a 13-week first quarter, compared to Q1 2021, which had an extra week in the reporting period, which accounted for $267m of revenue in the Q1 2021, $25m of which was new digital media annual recurring revenue.
Read more: Adobe (ADBE) stock rises 2% as earnings report looms