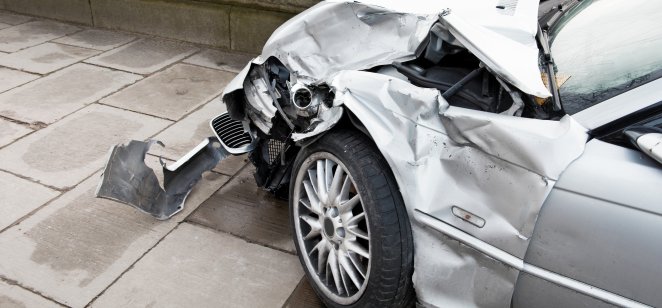 Content
Car insurers like Admiral (ADMI) have taken a deep share price skid since the start of the year as drivers look to cut costs.
The share price of Admiral, the owner of elephant.co.uk, Diamond and Bell Direct, is down 27% and is particularly hard hit compared to Direct Line, -12% lower.
Consultants EY are now warning that surging car price inflation will push insurers into a profits U-turn for 2022 and 2023.
What is your sentiment on ADMl?
Vote to see Traders sentiment!
Profits to the crusher?
Car insurer profitability for shares like Admiral hinges on something called the net combined ratio (NCR), or total amount of costs and claims from the premium paid.
If it slips under 100% it means profits are made, or a loss if the ratio goes beyond 100%.
EY says UK motor insurers saw a profitable 96.6% NCR in 2021 thanks to lockdown and low commuting levels. In 2020 – peak pandemic – the 90.3% NCR was even fatter.
But the industry is expected to return to the red in 2022 with a predicted 113.8% NCR. Blame inflation and premium rate falls says EY.
While insurers have had a good couple of years says Rodney Bonnard, UK insurance lead at EY, "the profitability achieved during the pandemic is largely masking the underlying impact of inflation amid an increasingly soft market".
Premium price rises pencilled in
Many consumers saw premiums cut in early 2022, and are likely to see a 2% (£8) rate rise this year.
This is small compared to 2023 predictions which could see rates jump 18%, or £81, due to inflation Bonnard says.
But no insurer likes to be first out the gate with price hikes.
Industry pressure points
Car insurance inflation is not just hitting new and used car prices, which have soared, but parts too.
That has an impact on hire/courtesy car charges, which many insurers are on the hook for.
The automotive supply chain has been in crisis for more than a year. It's also under huge pressure from the sheer complexity of car technology, particularly on safety and emissions.
This means that 2022 and 2023 will be tough, even if the market is able to increase rates rapidly over the second half of this year adds Bonnard.
However, despite the fall in share prices, car insurers bring in bumper dividends. Direct Line yield a massive 9% for example; Admiral is yielding 5.7% currently.
Top UK car insurers – year-to-date share price performance
Then there's other insurers. On a year-to-date basis AXA (CSp) is down 17.4% and RSA (RSA) down -15%.
Top tech, data car pool
Where does this leave the UK's number one car insurer's, Admiral shares? With some potential to recover – the insurance sector is pretty unloved currently.
Morningstar analyst Henry Heathfield says Admiral typically invests more in proprietary technology – tech Admiral owns and understands, in other words – than most UK insurers and has a strong track record of generating a good return on investment from it (thank a massive data lake).
Admiral also has a strong record of underwriting non-standard risk, like younger drivers.
While car insurers find themselves in the same cost spiral as everybody else "these businesses have a cushion created by the pandemic," Danni Hewson from AJ Bell told Capital "and that could be used strategically to help them mitigate the worst of the squeeze".
So, while Admiral shares could be in for more medium-term volatility, it's market position could help with the odd upturn during this period.
Further reading