Activision Blizzard (ATVI) stock sinks with CEO under pressure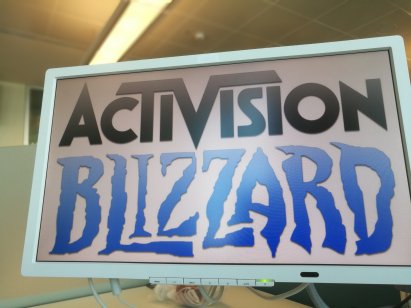 Activision Blizzard's stock price is down 23% since 1 November and analysts say CEO Bobby Kotick needs to resign for the sake of the gaming company's workplace morale and reputation.
On Monday 22 November, MKM analyst Eric Handler called for Kotick to resign, contending in a research report that "big changes are needed at the house Bobby built," according to Barron's.
Handler contended the issues plaguing AB are deeper than originally thought. He cited concerns and protests from employees tied to a July lawsuit filed by the California Department of Fair Employment and Housing that alleged Activision Blizzard (AB), maker of the popular Call of Duty game, "fostered a pervasive 'frat boy' workplace culture."
Analyst troubled by executive's resignation
Handler was also troubled that Jennifer Oneal resigned as co-head of AB's Blizzard Entertainment studio on 2 November, only three months after she was promoted to the post following former president J Allen Brack's abrupt resignation in early August.
The Wall Street Journal reported that Oneal's resignation came after the former executive wrote in an email to management that the company had denied her requests to be paid as much as Blizzard co-leader Mike Ybarra until she submitted her resignation.
According to the Wall Street Journal, Oneal wrote in the email that she had been "tokenised, marginalised, and discriminated against."
Handler's call for Kotick's ouster came three days after Truist analyst Matthew Thornton also sought the CEO's resignation.
By remaining in his position, Kotick "will only elongate uncertainty, impede the rebuilding and restoring of morale and productivity," Thornton wrote in a research report, according to Barron's.
Analysts lower ratings
Handler reduced his rating for AB on Monday, to Sell from Neutral, and lowered the company's stock price estimate 28% to $54 from $75, according to Benzinga. That marked the second time in November that Handler lowered his rating for AB, after reducing it to Neutral from Outperform on 3 November.
Thornton lowered his price target for AB 27.6% to $74 from $101, according to Barron's.
Capital.com could not reach Handler and Thornton for comment on the US Thanksgiving holiday.
Complaint filed by employees
In September, AB employees filed an unfair labour practices complaint with the National Labor Relations Board (NLRB). The complaint, filed by the Communications Workers of America, said that AB "threatened employees that they cannot talk about or communicate about wages, hours and working conditions."
Truist analyst Matthew Thornton has also called for Kotick's resignation and cut his price target for AB 27.6% to $74 from $101, according to Barron's.
Board defends CEO
AB's board has defended Kotick and given him a vote of confidence.
"The Activision Blizzard board remains committed to the goal of making Activision Blizzard the most welcoming and inclusive company in the industry," the board said in a 16 November statement.
"Under Bobby Kotick's leadership, the company is already implementing industry-leading changes including a zero-tolerance harassment policy, a dedication to achieving significant increases to the percentages of women and non-binary people in our workforce, and significant internal and external investments to accelerate opportunities for diverse talent. The board remains confident that Bobby Kotick appropriately addressed workplace issues brought to his attention."
Under the new zero-tolerance harassment policy, the company will allow employee sexual harassment and discrimination claims to proceed directly to court instead of requiring arbitration beforehand. AB has also pledged to increase the percentage of women and non-binary employees by 50% and introduced a $250m programme aimed at recruiting diverse talent to the gaming industry.
"The goals we have set for ourselves are both critical and ambitious," said the board in its statement. "The board remains confident in Bobby Kotick's leadership, commitment and ability to achieve these goals."
CEO takes steep pay cut
Kotick has also announced he will take a pay cut to $62,500. According to the Wall Street Journal, he earned $154.61m in 2020, ranking as the second highest-paid CEO in the US.
The move came after Kotick faced earlier calls for his dismissal.
The company has also faced heat from analysts and the gaming community since announcing delays to the launches of its Overwatch 2 and Diablo IV games. Both series are highly popular with customers.
JP Morgan also downgraded its rating for AB in early November, giving it equal-weight status, according to Barron's. That decision and Handler's earlier downgrade came a day after AB's third-quarter earnings report missed analysts' projections.
AB's stock price fell more than 9% in extended trading following the 2 November release of the earnings report. While the US stock markets are closed today for the Thanksgiving holiday, Activision Blizzard's stock price was $60.91 on 24 November.
Read more: Bold store heists put retailer profits under gun