Aadi Bioscience (AADI) surges 12% on first-ever approval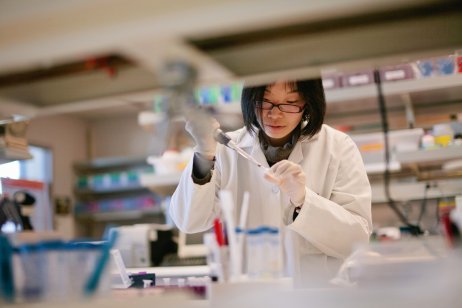 Aadi Bioscience (AADI) stock surged 12% during pre-market hours on Tuesday to $32.20 after the US Food and Drug Administration (FDA) approved a drug that treats a rare form of cancer.
By the closing bell Tuesday, Aadi's stock had sank to $24.32 per share, representing a 4.7% drop from its close price of $25.52 on Monday.
Fyarro was developed by Aadi to treat unresectable or metastatic malignant perivascular epithelioid cell tumor (PEComa). It is the first and only FDA-approved treatment for this cancer.
Dr. Neil Desai, founder and CEO of Aadi, called the approval a "momentous event" both for the patients who need the treatment and their caretakers.
Standard of care
Other doctors described Fyarro's approval as a new weapon for treating patients who received a poor prognosis and have limited treatment options.
Andrew Wagner, a senior oncologist at the Dana-Farber Cancer Institute in Boston, Massachusetts, said in a statement that the drug will be "welcomed by the physician community" because of its effectiveness at treating advanced forms of the cancer.
According to Fyarro's Phase 2 results, the drug generated an overall response rate of 39% in patients with advanced PEComa.
Of the responders, more than 92% went into remission for at least six months. Two-thirds were in remission for at least one year, and 58% were in remission for two years.
Brendan Delaney, chief operating officer of Aadi, said the results could make Fyarro the "standard of care" for this cancer.
Read more: AstraZeneca buys rare disease drugmaker Caelum in 0m deal