Kiwi milk producer falls on "misleading" earnings lawsuit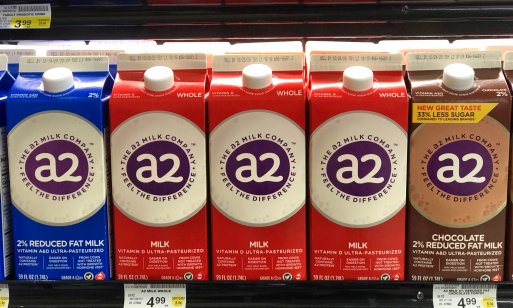 Australia-listed shares in dairy producer a2 Milk fell over 4% on Wednesday after law firm Slater and Gordon filed a class action lawsuit against the company for disclosing "misleading" earnings forecast.
Slater and Gordon said it filed the claim in the Supreme Court of Victoria on behalf of shareholders who suffered losses after acquiring a2 Milk shares between 19 August 2020 and 9 May 2021.
"As a result of our investigation following a2's profit downgrades throughout FY21 (financial year 2021), we concluded that there was a strong basis to allege that the company provided misleading guidance and was obliged to correct the market's understanding of its financial position at a much earlier time," said class actions practice group leader Kaitlin Ferris of Slater and Gordon.
a2 Milk says it will defend class action
New Zealand-based a2 Milk on Wednesday denied liability and said it will defend the class action suit.
Over the past year, a2 Milk shares have lost over 50% as the company saw full-year profits slump on Covid-19-related uncertainties adversely impacting its supply chain resulting in excess inventory and lower sales.
In early May, the dairy producer said business conditions in its key market in China was rapidly changing and will be challenging for the company going forward. a2 Milk had said it expected a revenue between AUD1.2bn to AUD1.25bn for full-year 2021.
"Caught the market by surprise"
"a2 Milk was or ought to have been aware that the full-year FY21 guidance did not adequately consider factors likely to impact the Company's financial performance," said Ferris on Wednesday in a press release.
Slater and Gordon said "a2 Milk's attempts to boost sales by pushing English label infant formula tins through the cross-border e-commerce channel with discounting consequences that would in turn negatively impact sales in the daigou channel."
"Investors are entitled to assume that when they purchase shares in a listed company, all of the material information relevant to its financial position has been disclosed. The repeated downgrades by a2 during the August 2020 to May 2021 claim period caught the market by surprise and revealed that a2 had been facing systemic and structural issues with its distribution networks at an early stage of the financial year," Ferris added.
Read more: NZ's a2 Milk tumbles on profit drop and gloomy outlook