8x8 (EGHT) stock price drops on plan to acquire Fuze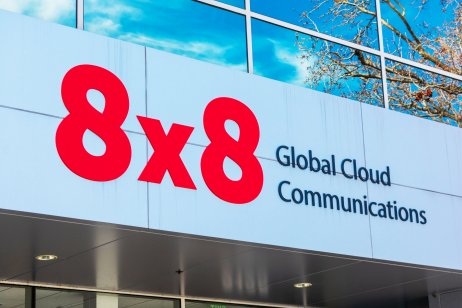 US cloud-company 8x8's share price closed down 12.06% Wednesday after the company announced its intention to acquire Fuze.
Campbell, California-based 8x8's stock price closed at $18.95, a drop of $2.06 from a day earlier.
Fuze is a private cloud-computing company based in Boston, Massachuessetts. 8x8 announced in a news release that it plans to purchase the company for $250m in cash and shares.
Analyst views deal positively
Despite the stock-price plunge: Needham & Company analyst Ryan Koontz said: "We view the transaction positively as EGHT gains a strong customer base to cross-sell (its contact centre as a service) and offers needed scale, systems, and (sales and marketing) investment that Fuze lacked."
With Fuze, Koontz said, 8x8 acquires an attractive customer base of more than 400,000, a strong engineering team, and an incremental geographic footprint that will accelerate its experience-centre-as-a-service-strategy. 8x8 will also be able to maintain its profitability in relation to Fuze after the deal closes, he added.
Koontz said the stock-price decline is likely due to Fuze being characterised as a lower-growth and lower-margin business than 8x8. He reiterated his buy rating and $32 price target for Fuze.

Read More: Riot Blockchain (RIOT) acquires power distributor for $50m