8 stocks that led FTSE 100 rebound as Omicron fears cooled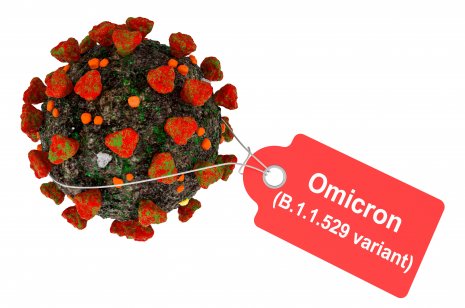 News of the Omicron variant broke last week but there are now signs that this initial panic is subsiding, at least in the markets.
The World Health Organization (WHO) has labelled Omicron a 'variant of concern' after it was first identified by South African scientists. Airline and other travel stocks fell on Friday but appear to have rebounded today.
Top stocks that led the FTSE rebound include cruise ship operator Carnival Group (CCL), travel company TUI and EasyJet.
Recovery from dramatic losses
Senior investment and markets analyst at Hargreaves Lansdown, Susannah Streeter, said that the anxiety attack on the financial markets shows signs of alleviating, as investors pause for breath and spot signs of optimism while scientists race to establish the severity of the new variant.
"The FTSE 100 opened up 1% in early trading, recovering some of Friday's dramatic losses and the FTSE 250 was 1.5% higher," Streeter said.
Here we look at the top performers and weigh up whether fears over Omicron are cooling.
Carnival Group, TUI, IAG and Easyjet
Leading the way with a 6.76% share price hike is cruise ship operator, Carnival (CCL). Other travel companies that also enjoyed a rebound include TUI (TUIT), up 4.43%, British Airways owner IAG (ICAG), up 3.68% and EasyJet (EZJ), up 3.24%.
Streeter said: "Amid the doom which took hold as doors were slammed shut on travel routes from Africa and increased restrictions were imposed, there are glimmers of hope. There are reports from doctors in South Africa that Omicron infections don't seem more severe and the WHO's appeal for caution also appears to have calmed some nerves.
"It has observed that although there appears to be increasing rates of hospitalisation, that may be due to higher numbers being infected rather than due to its specific strain."
BT Group bid?
At the time of writing, BT Group's (BT) share price had risen 6.14% amid speculation that Reliance Industries is going to make a bid for the British telecoms giant.
The Economic Times reported that Asia's richest person, Mukesh Ambani, may have his sights on BT Group or may even propose a partnership with fibre optic arm Openreach to expand the footprint of Reliance Industries subsidiary, Jio.
But Reliance Industries, founded by Ambani, issued a strongly worded denial on Monday that it was considering a bid for BT Group. "We categorically deny any intent to bid for the UK telecoms group, BT, formerly British Telecom, as reported in the article titled 'Reliance Mulling Bid for UK's Telco BT Group' published in The Economic Times dated November 29, 2021. The article is completely speculative and baseless. We expect greater diligence and verification of facts before publishing such articles," Reliance stated.
Still, the market appears to have reacted positively to the news.
Johnson Matthey and Tata
Reliance Industries is not the only Asian company to be affected by talk of takeovers. Streeter pointed out: "News that the Indian conglomerate Tata Chemicals is in talks to buy the battery materials business put up for sale by Johnson Matthey has also sent shares in the FTSE 100-listed company higher.
"The price tag rumoured to be attached to the potential bid of between $500 and $700 million is clearly seen as attractive as it would give the company more financial firepower to expand its presence in hydrogen technologies," she added.
Johnson Matthey's (JMATs) share price was up 5.18% following the news.
BP and Shell
If there were fears that global trade would be affected as a result of the Omicron it appears to have subsided somewhat.
Streeter noted: "A barrel of Brent crude has rebounded a little, rising by 4.5% initially but then falling back, hovering around $75 a barrel. The slight recovery in the oil price has helped BP and Shell which opened higher."
BP (BP) and Royal Dutch Shell B (RDSb) were both top performers on the FTSE 100. Share prices for the companies rose by 3.76% and 3.94% respectively.
Wait and see?
While there appears to have been some rebound, with travel confidence hiking up slightly as more clarity on the rules emerge and takeover talks sending some excitement into the market, this could change at any moment.
Streeter adds: "It's a wait and see mood on the markets today, as speculation swirls about possible takeovers and investors stay on high alert for any fresh detail about Omicron and its potential impact for the direction of the pandemic."
Read more: Omicron: UK introduces measures to combat Covid-19 variant