Yuan valuation looks rich against the dollar says BNY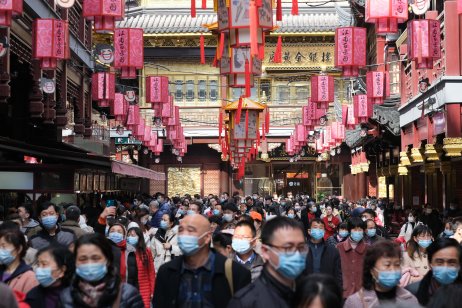 It's been a tough year for emerging Asian currencies but the Chinese yuan has strengthened and instead could now be at a relatively rich valuation against the dollar, according to one Hong Kong-based forex analyst.
The CNY has been on a gradual appreciation versus the dollar over the last 18 months, going from 7 on 1 January 2021 to about 6.4 at the start of November, while other currencies in the region such as the Thai baht and Indonesian rupiah have declined against the greenback this year.
BNY Mellon Markets says that this strong performance means the yuan is relatively rich from a valuation perspective, particularly in the light of China's weakening economic outlook and ongoing power supply issue.
Yuan has lowest volatiltiy in the region
BNY's senior APAC market strategist, Wee Khoon Chong, pointed to the yuan's year-to-date gains of over 2% or over 7% against its RMB basket (a trade-weighted valuation used by Chinese authorities which includes other currencies such as the euro) versus the broader environment of USD strength.
"The yuan has been trading in a relatively tight range and this is reflected in the lowest volatility premium in the region," says Wee. "We will be mindful of excessive richening of yuan valuation with the backdrop of increasing macro risks."
China has already taken steps to dampen gains in its currency this year. On 30 March it raised the FX reserve requirement for financial institutions, to tighten foreign currency funding levels after the CNY hit a three year high against the dollar.
What is your sentiment on USD/CNH?
Vote to see Traders sentiment!
China concerned about export sector
Wee says this move is of limited significance in terms of the yuan's long-term valuation.
"However, the reserve requirement ratio adjustment for foreign currencies typically has a limited and short-lived impact as the market focuses on other macro factors and risks".
Chinese authorities on the other hand appear to be concerned about a continuation of the yuan's appreciation against the dollar and the potential impact it could have on the country's export sector.
According to Reuters, a People's Bank of China-backed regulatory group recently asked the country's commercial banks to cap their proprietary trading of the Chinese currency, as part of a broader move to limit speculation on continued strengthening of the yuan versus the dollar.
Read more: Malaysian ringgit at the mercy of US monetary policy