Workday (WDAY) stock price sinks despite revenue increase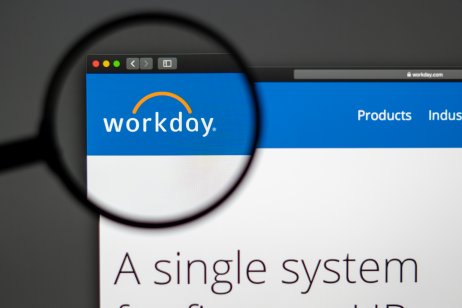 US human resources, finance and planning software solutions company Workday's stock price sank in after-hours trading Thursday.
After closing down modestly following regular trading hours to $299.09 on the Nasdaq Global Select Market, it fell more more than 9% after-hours to $272 before recovering slightly.
This came even though Workday delivered some strong quarterly earnings results after the market closed. The company boosted revenue 20% year-over-year to $1.33bn (£1bn), according to its earnings report.
For accounting purposes, the latest quarter was the company's third quarter of fiscal-year 2022.
Suscription revenue rises 21%
Subscription revenue of $1.17bn was up 21% from a year earlier.
Adjusted earnings per share (EPS) of 17 cents marked a rebound from a loss of 10 cents per share a year earlier. But the current adjusted EPS level was well below the 87 cents anticipated from analysts polled by Dow Jones.
Total net income was $43.41m compared to a year-earlier loss of $24.34m.
Another strong quarter, says co-CEO
"We delivered another strong quarter as we continue to expand our addressable market through our diverse product portfolio and multiple go-to-market levers, helping to support our sustained growth," said Aneel Bhusri, co-founder, co-CEO, and chairman of Workday in a news release accompanying the earnings report.
"I continue to remain optimistic about the great opportunity in front of us, supported by our employees' incredible efforts, our relentless focus on innovation, and our growing customer community – which consists of some of the world's largest organisations that are making long-term investments in their future with Workday."
Co-CEO Chano Fernandez said demand continued to exceed the company's expectations as more global organisations selected Workday's products to manager their people and finances and existing customers expand their "Workday footprint."
Workday raised guidance
"We are well-positioned with a strong foundation heading into fiscal 2023," Fernandez said.
Workday raised its fiscal-year 2022 guidance to a range of $4.533bn to $4.535bn, which represents growth of 20%, the company said. The company announced the promotion of Doug Robinson to co-president effective immediately and Barbara Larson to CFO, effective 1 February 2022.
Robynne Sisco will remain a co-president.
Workday acquires VNDLY
Earlier Thursday, Workday announced its intent to acquire acquire VNDLY, a cloud-based external workforce and vendor management technology provider for $510m.
The transaction is expected to close in the fourth quarter of Workday's 2022 fiscal year, which ends 31 January 2022.
Read More: Yogurt maker Chobani to launch IPO, reduce debt with proceeds