Will the Japanese yen face more pressure?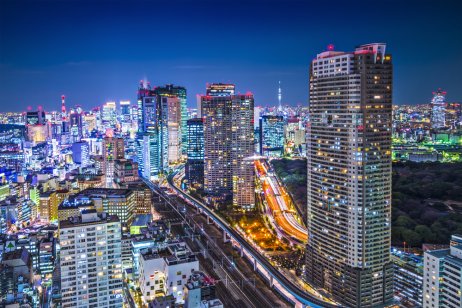 The sinking Japanese yen is unlikely to get support soon as its trade balance is expected to weaken further and the central bank remains shy of raising interest rates.
Data released on Wednesday (16 March) showed that its trade deficit widened more than market expectations to JPY668.3bn ($5.65bn). The oversold JPY held steady on Wednesday with the USD/JPY flat at 118.32. However, experts predict that the currency will come under more pressure.
"Exports are expected to mark time in the future. The number of new infections in Europe is experiencing a rebound, causing a decline in human traffic, and Asia has also experienced a sharp increase in infections," said Kazuma Kishikawa, economist at Daiwa Institute of Research.
"The spread of infections will likely hamper the global economic recovery and make it difficult for exports from Japan to grow. It will likely be necessary to watch the channels through which Japan's domestic imports will be affected. A decrease in imports of items such as those highly dependent on Russia could have a negative impact on the supply chain of key domestic industries," Kishikawa added.
Trade balance under pressure
A widening trade deficit will add to the pressure on the Japanese yen as it pays more for imports than it earns via exports. However, Tom Learmouth, Japan economist at Capital Economics, has a more bullish view on Japan's trade prospects.
"Exports fell again in February, though they should rebound over the coming months, provided the recent Omicron outbreak in China doesn't cause major supply chain disruptions to resurface," said Learmouth.
Meanwhile, the Bank of Japan (BOJ) is unlikely to budge from its loose monetary policy at its two-day meeting starting on Thursday (17 March), with inflation still evading the country.
Further pressure on the yen against the US dollar is likely because the Federal Reserve is widely expected to make its first rate hike since December 2018.
What is your sentiment on USD/JPY?
Vote to see Traders sentiment!
Inflation still far from target
Consumer inflation remained at around 0.2% in January in Japan, much lower than the central bank's target of 2%. An official survey conducted by the government showed that households expect inflation to rise to 2.6% in March, largely driven by higher energy prices, due to the war in Ukraine.
The BOJ remains more conservative, though. At its previous meeting in January, BOJ members were willing to accept a slowly depreciating yen as they wait for inflation to reach its target range and remain there sustainably with an adequate increase in wages.
As a result, while households expect an increase in inflation due to short-term factors, the central bank is unlikely to budge from its easy monetary policy.